I believe they are aftermarket, not much visually different but there weren't any Honda logos on it. As for quality, just by driving over the weekend the seem to reflect way more light. I'm getting another 15ft of visibility in the dark. That could be attributed to the beam alignment I did though.
Final verdict- equal if not greater than stock, but they are hella cool looking.
Aaannnddd I got the bull bar and nerf bars installed!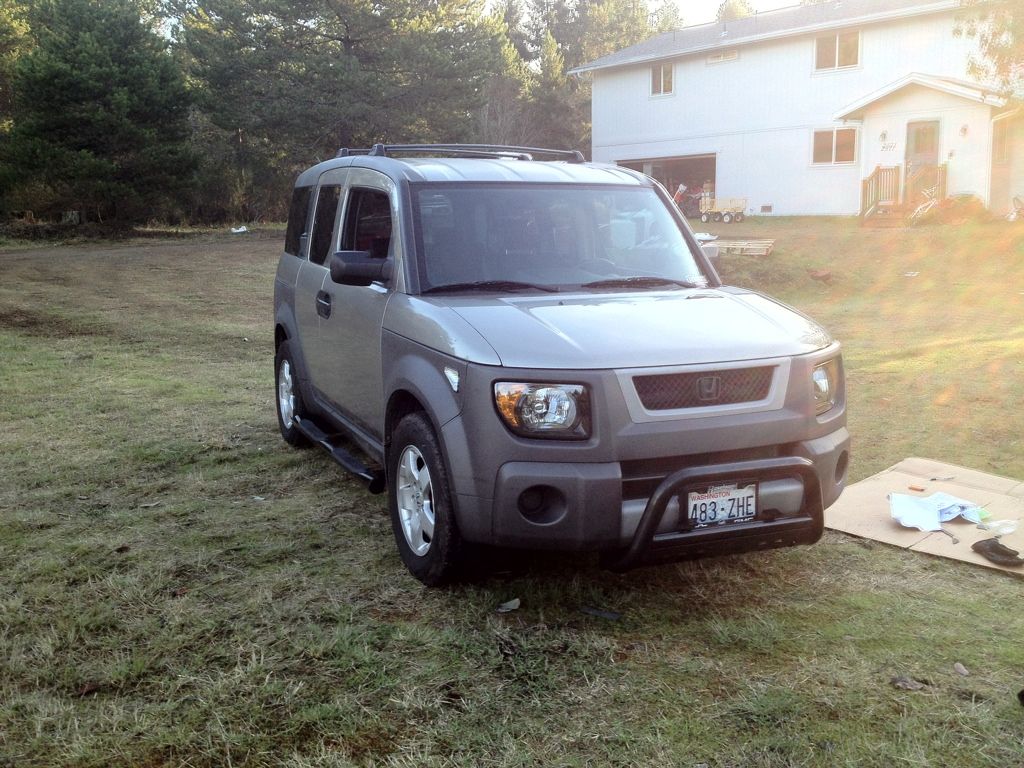 The nerf bars were easy enough to install and the quality is what I expected from a $120 dollar set. The bull bar however I'm not impressed with. No instructions were included, was tOld no drilling was needed but they neglected to tell me a dremmel was needed to get to the mounting holes.