Hola EOC! My name is Brandon aka Papa Smurf. For the past 6 months or so I've basically been your average EOC lurker but figured I would share the build up of my '04 FWD SSM Element LX with ya'll. I picked it up in September of last year after selling my '97 Acura Integra GS-R pictured below and immediately fell in love with it...
The first day I brought it home...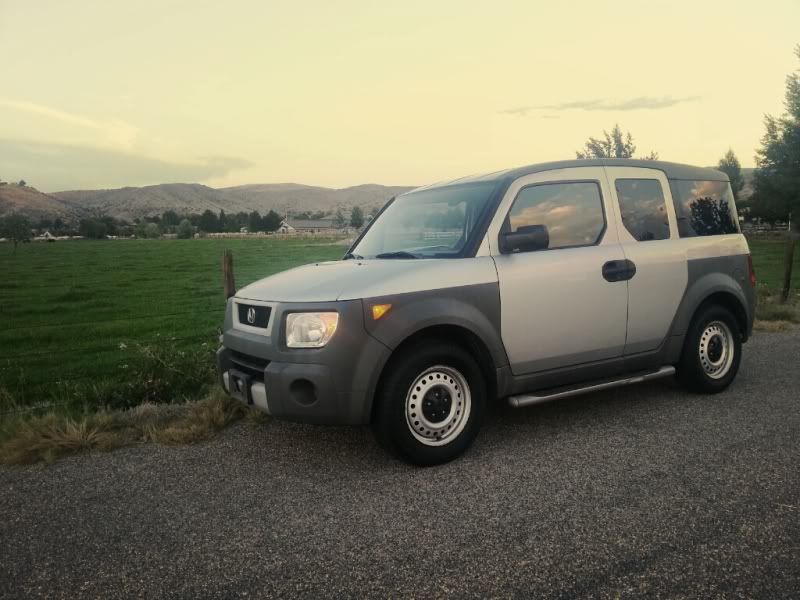 And if you knew me, you'd know that I'm a complete and utter clean freak under the hood(s) of my vehicles so a proper douching was in order...
[Before]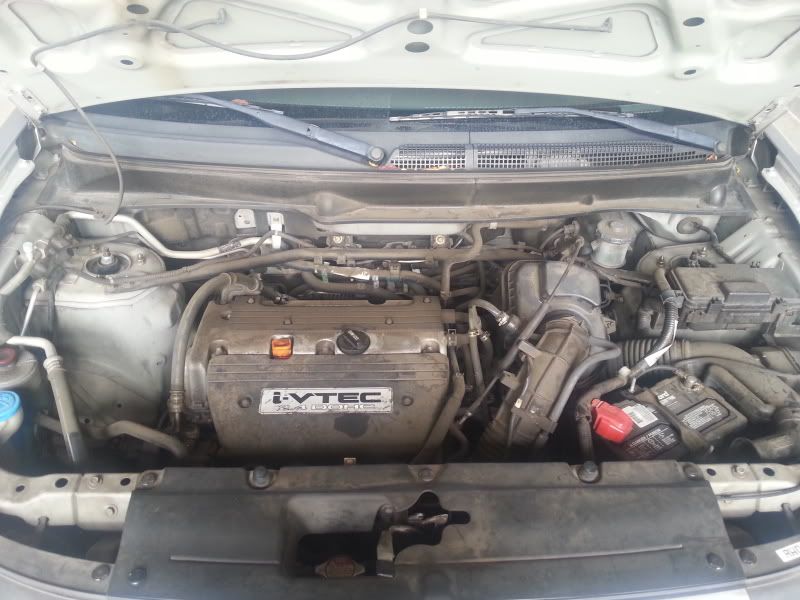 [After]
Since owning it I've been pretty much just trying to add a few creature comforts here and there since this is the plain jane LX model...
Passenger LX sun visor w/o mirror... lame
So I picked up one with a mirror (did this one for the wifey actually lol)
OEM locking gas cap since the Element doesn't have a locking gas door...
OEM optional driver's arm rest w/ storage...
Installed...
Then I picked up a roof console...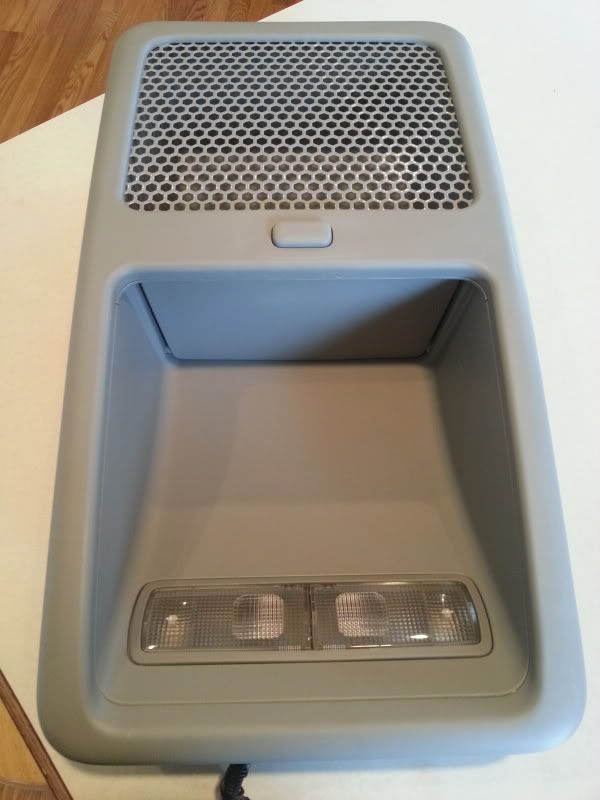 Found the dimensions for the cutout here on EOC and traced it on to the minty headliner...
Took a deep breath and cut big ol' gnarly hole into my headliner...
As they say no guts, no glory. I'm glad I did it because it really adds a little sum'n sum'n to the super plain interior...
Picked up this OEM optional black leather a/t shift knob with black stitching...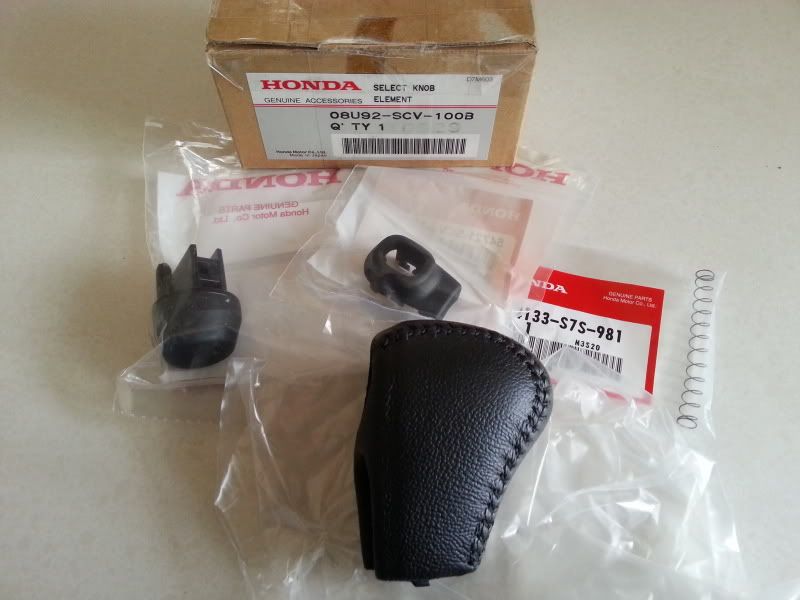 [Before]
[After]
Got some sweet vanity plates for it...
Which brings us to this winter...
Picked up a brand new OEM bra from a cool older dude on craigslist for a screamin' deal...
Also picked up some nice new Blizzaks...