well here it is. It sounds amazing! You can hear the turbo spin at idle and can hear it spin up through the exhaust when you get on the gas.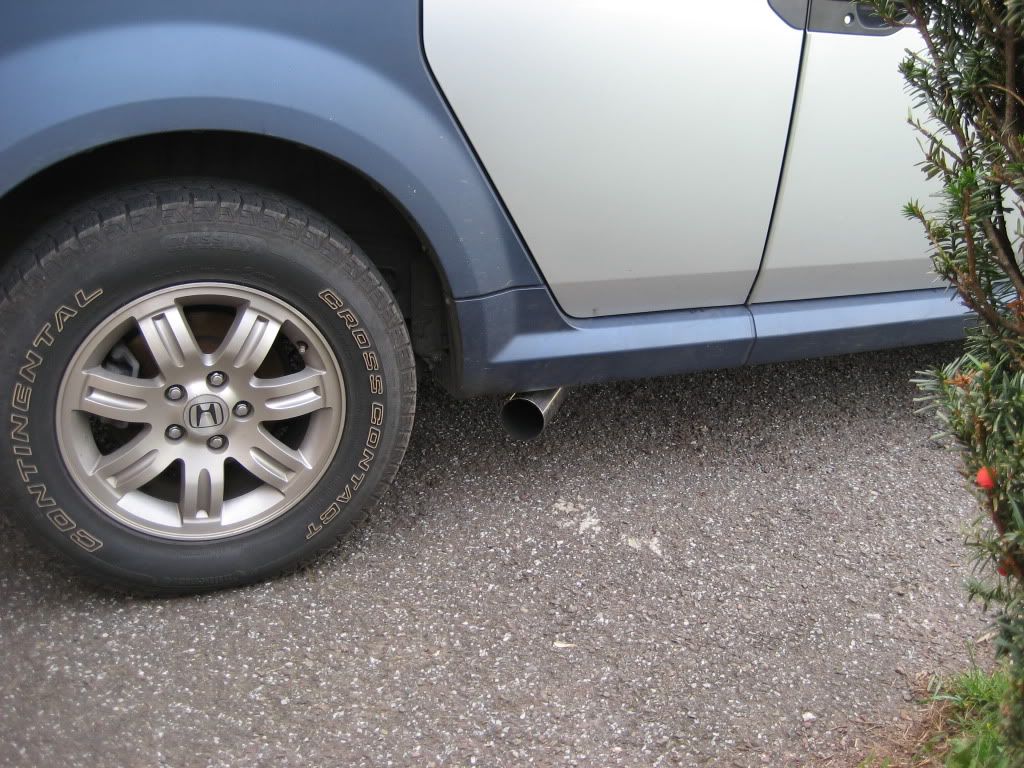 I had to mod my existing downpipe to put the v-band flange on the back. It previously stepped down to 2.5 at the tail to a 2.5 exhaust.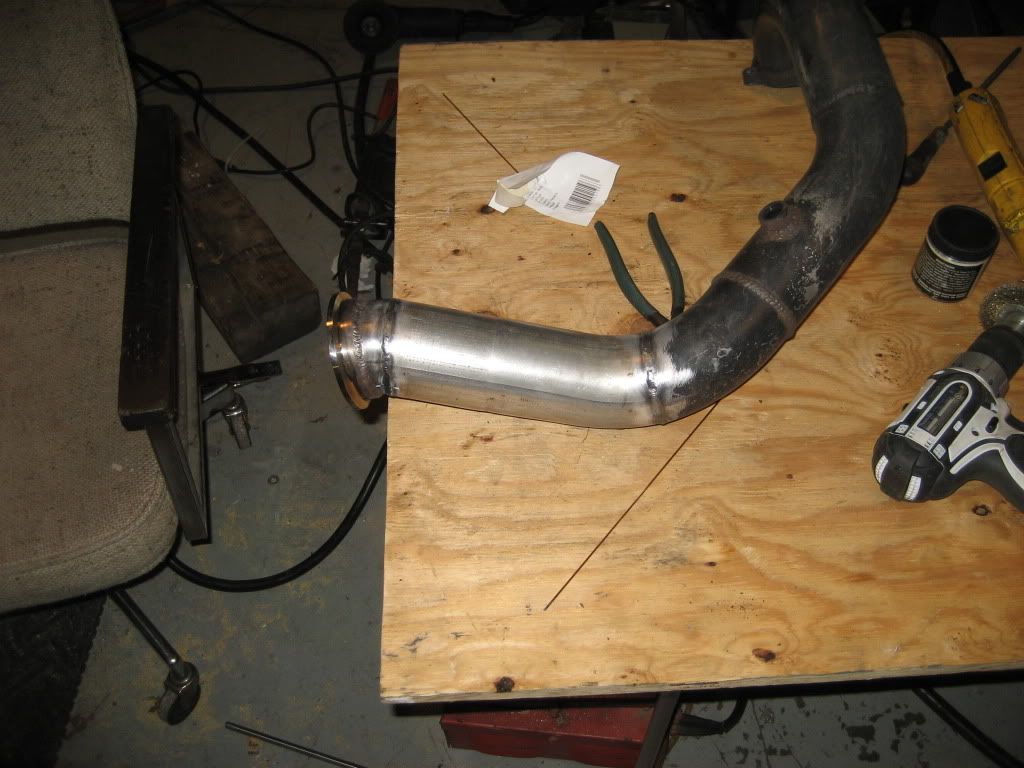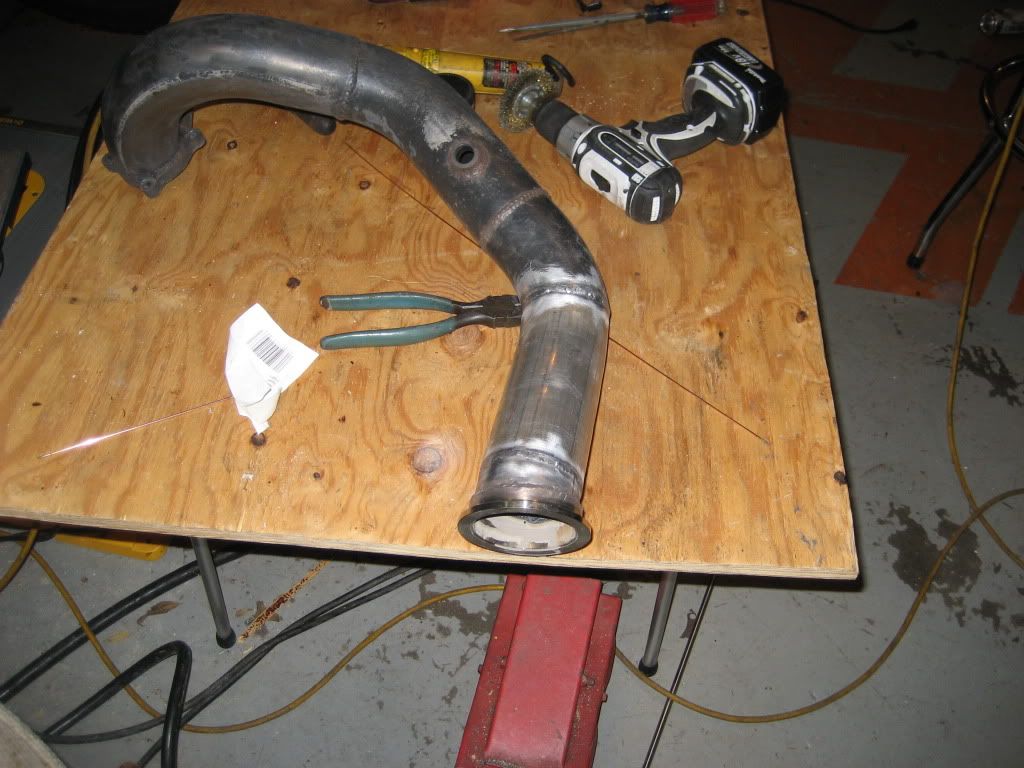 The downpipe mod was easy, only in and out of the car 2 times, once for tacking the first peice then again for the v-band elbow section at the end. then I finish welded it and bolted it back in.
Next was the wastegate tube. It's tough to make a pipe that fits exactly between to immovable flanges. You kinda just have to work from both sides and pray they meet in the middle.