So i just got my 2007 EX the other day with a stock bass but realized i was going to need more than the 6.5 woofer could provide. i didn't want to have 2 12''s loose in the back either because i like the stock looks and wanted to keep it that way. With this in mind i got to work on ideas on how to fit an 8" sub into my E without having anything 'aftermarket' looking this is what i came up with.
1.Remove sub and cab.
2. Get an 8" sub my case got a good deal on a fosgate.
3. had to make the factory hole a wee bit larger.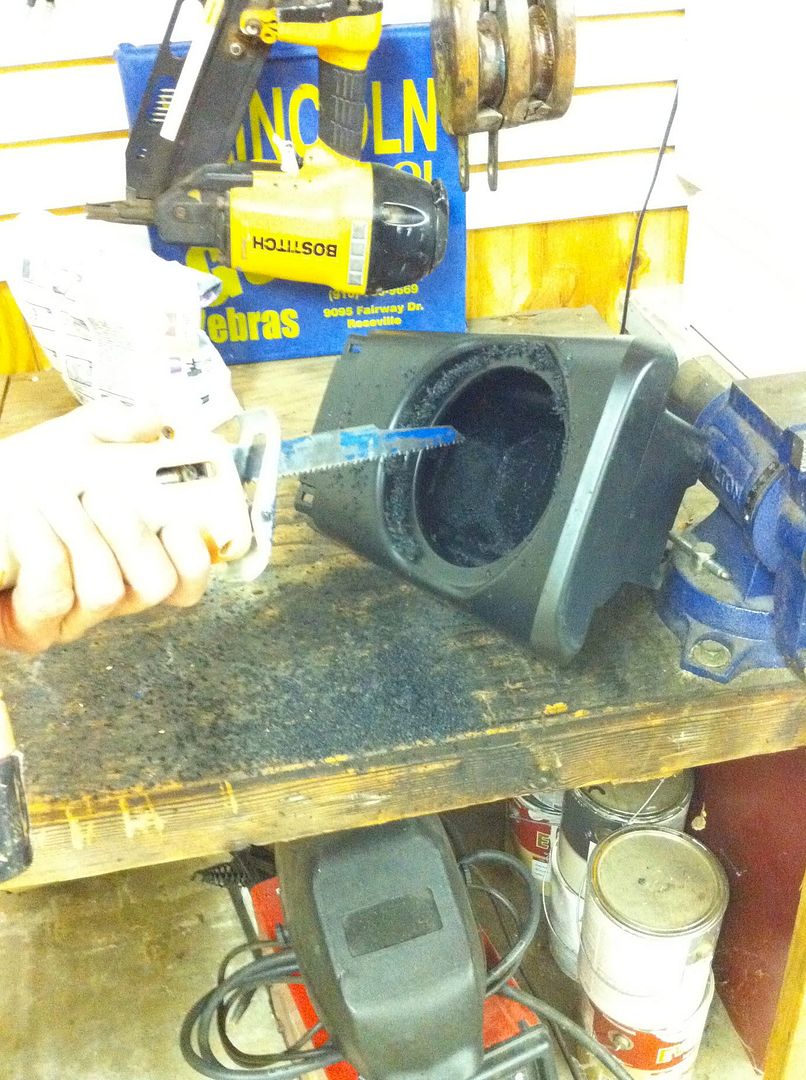 4.Mounted the sub in place and sealed it real good with dynomat.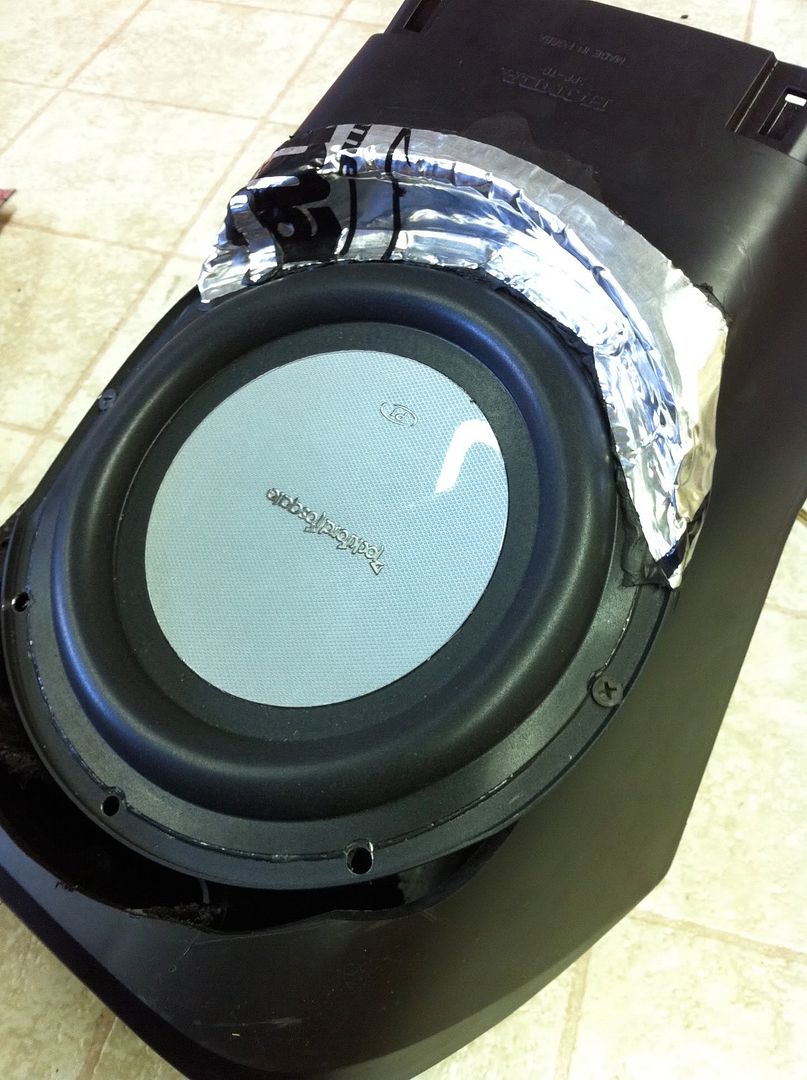 5. Now that the sub is in the stock sub grill fits right over the new sub. currently i just have the stock sub cords plugged into the new sub but hopefully in a few days i'll have the time to install an amp to drive it to it's potential.