Discussion Starter
·
#1
·
Over the last week and a half I've managed to get some good mods done....
First, the Hunter brush guard. I won't post images of the install, as others have done a fine job of that. I will say that cutting the necessary holes in the plastic cover underneath the car was WAY more difficult than I had expected from some of the posts I've read. Especially on the passenger side- putting the main mounting bracket on that side was difficult all the way around. Just not much clearance to get the hardware in there. Once that was done, it was all smooth sailing. The thing is rock-solid once it's all torqued down. A little Satin Black spray paint on the exposed hardware and good to go! Also installed Grille-Tech upper and lower grille guards which you can't see very well.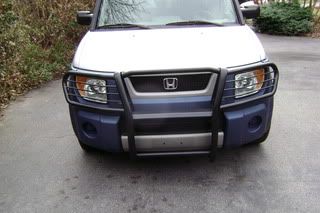 Next, the Steelcraft tail light guards- VERY well made and finished IMO. Installation took me a minute to figure out- I have to say that the instructions are less than stellar, as was the case with the brush guard too. These guards have two bolts which replace the OEM bolts, and a bracket which stands the forward part of the guard away from the lens of the taillight.That part is a bit fiddly and you have to line it all up right( I used duct tape to hold it in place) and then gave the rear of the lens a good smack to get it popped back in. The only thing the bracket is secured to is a plastic stud which helps hold the lens in place- could be made a lot sturdier with some further modification.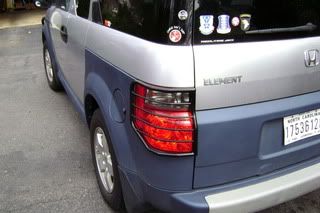 Finally(and I know it's not an exterior mod, but while I'm on a roll here....), the K&N Typhoon- I'm posting a picture of all the crap I had to take off- It was pretty amazing!
GOOD instructions with this one- nice stuff-looks good too, eh?
Next is the exhaust and I think some nerf bars and then I'm gonna give it a rest.