Discussion Starter
·
#1
·
Just thought I would share the mods on the GF's Element. Tricked out the Element a few years ago thanks to this forum and a couple Hawaii members but the little lady does allot of night driving and the lights are not that great. Figured she has her stock lights on the side(from when I put some black aftermarket units in) so I could mod the stock lights and take my time with it.
Bunch of research done and there are enough threads on removing and clearing the lights out there so use um.
All the parts can be sourced through Ebay BUT, I don't like dealing with used parts from questionable sources with no recourse for "embellished" parts so I got everything from here
http://store.theretrofitsource.com/
complete kit with everything you need, OEM parts, lots of options (ballasts, shrouds, light color) wiring harness, the full 9 yards. More expensive this way but I don't want to open this badboys again because of bad parts!
http://www.elementownersclub.com/forums/showthread.php?t=18585
aaydemi's thread......awesome info and it covers everything perfectly. Only a few differences in what I did. I bolted my HIDs the same way and used this video as a guide
http://www.youtube.com/watch?v=qExaAFgvquE&feature=related
everything you need and watching it get done will give you a boosted confidence cause it's really not as hard as you think.
everything got a good coat with JB weld to hold it in place after you have centered the lights perfectly in the reflector.
From this point on I detoured a bit. I don't care for the big bug eye look to the lights and wanted something a little more sporty and contoured so I figured removing the actual lens and molding the inner plastic with the outer lens frame and painting the whole thing body color may create the look I was after. Discussed everything with my bodywork guy (also redoing my 51 merc) and left the lights in his capable hands.
As you can see he did a phenomenal job with the project dropped on him. He peeled all the chrome off and trimmed the inner lip to fit the now cut down lens to fit in the little oval area. The turn signal lens was tinted and fitted into its original place and everything sealed up to create a water tight enclosure just like the original
from here I installed the shrouds and installed an extra set of "angel eyes" I had laying around to the projector.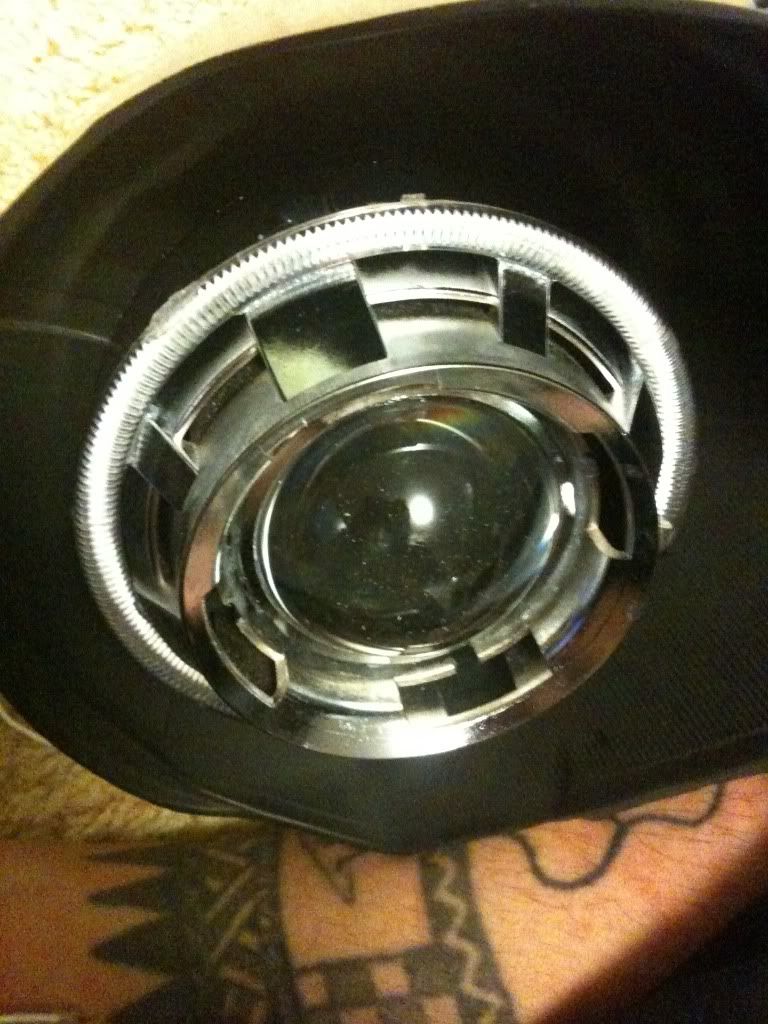 and put the whole thing together to test everything out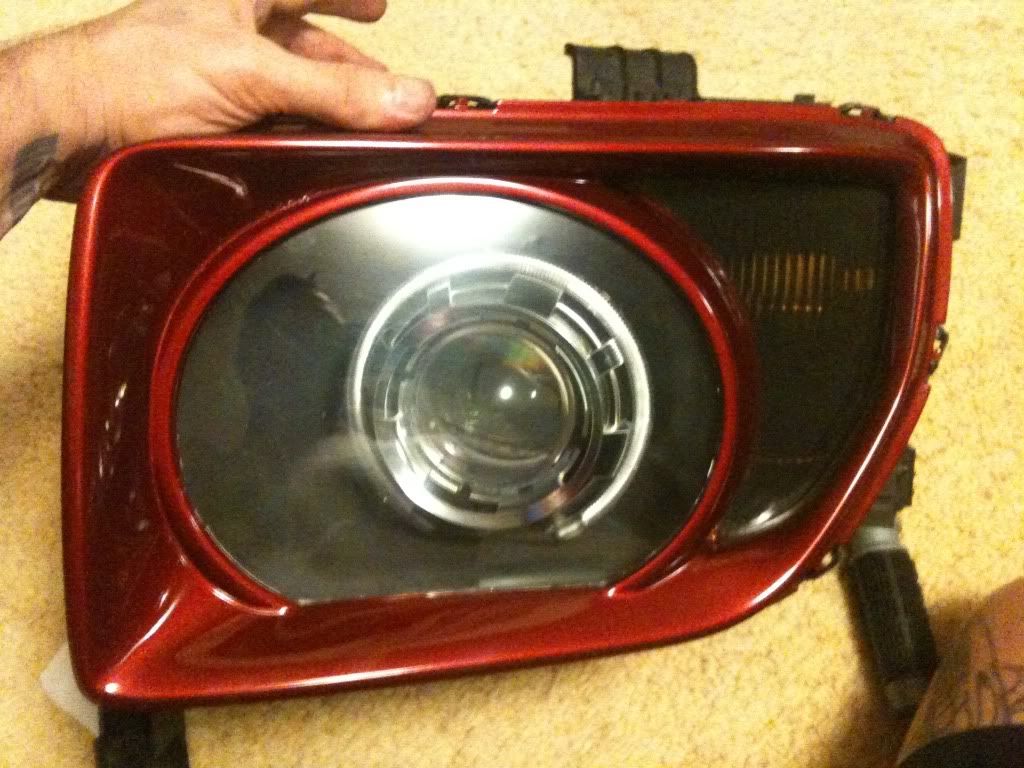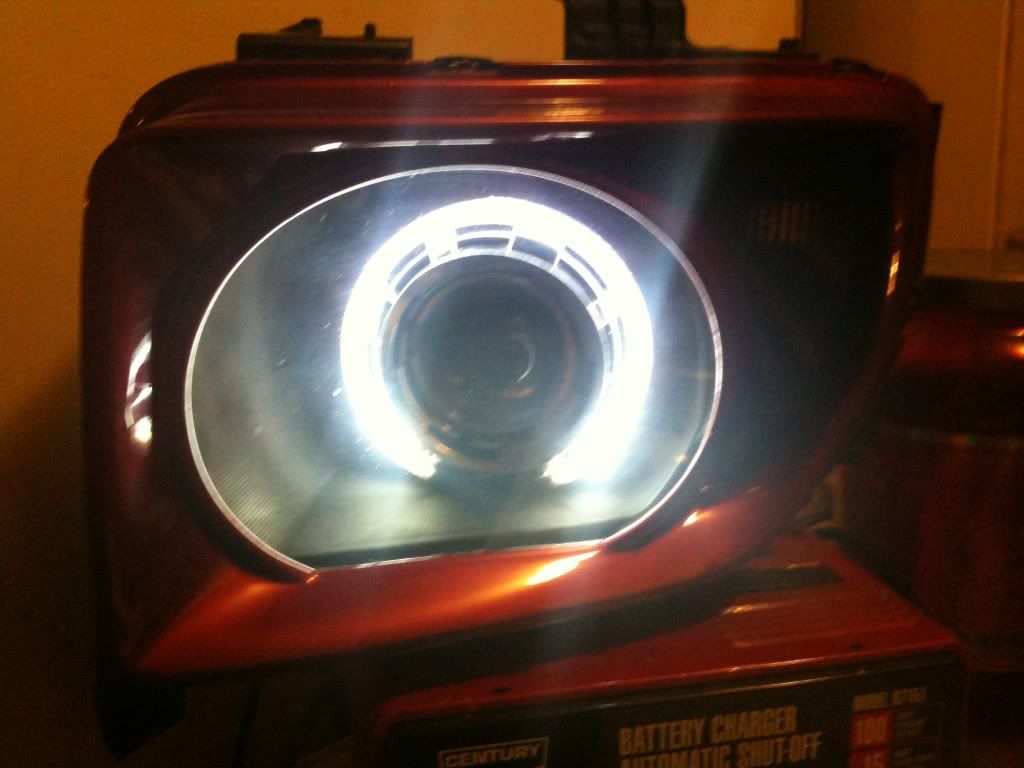 Unfortunately I can't get a picture of it installed on the car at this point since I have no time to install it till next week. Pray it works out aesthetically and isn't a complete bomb. Figured this whole thing was gonna be a hit or an epic fail.
I will keep you posted and hopefully have pics up for you guys next week.