Discussion Starter
·
#1
·
Since so many folks have done some excellent and helpful DIY threads for maintenance, I will try my hand at one that I have not found on here with Pics yet.
The hose that needs to be removed is to the right of the blue washer fluid cap and the bottom of the *********** steering reservoir.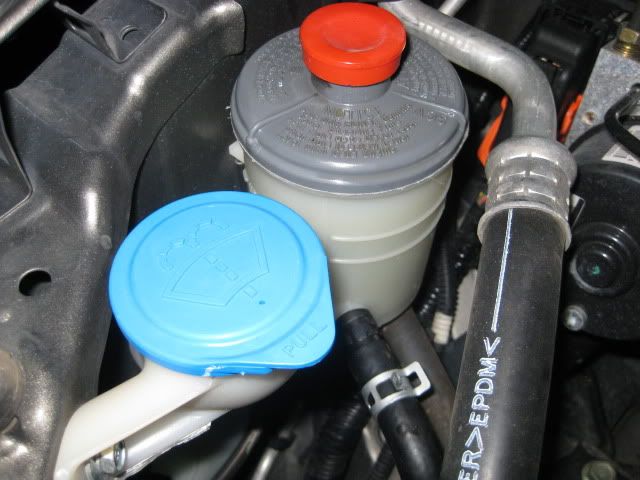 First step is to slide clamp off of return hose. Then gradually wiggle off the hose in order to drain the reservoir. Make sure to have a small container ready for the fluid. I used a Vitamin water bottle. 8-10 ounces should come out of the reservoir. Keep disconnected return hose elevated so it doesn't leak any fluid. (I bent it around a nearby hose and it stayed).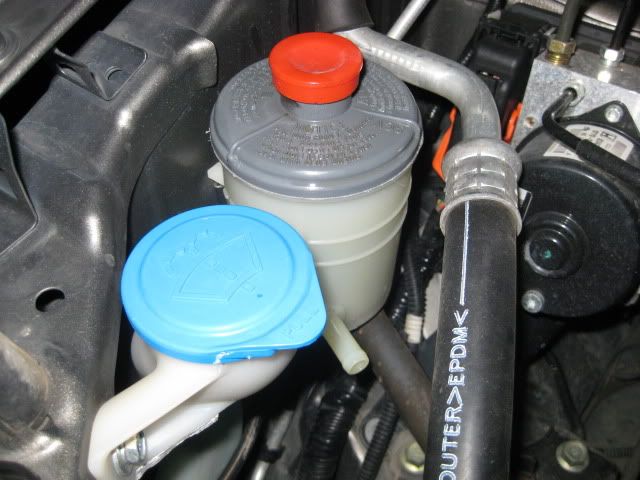 To get all of the fluid, pull up and detach reservoir from the bracket it sits in, this will allow you to tip it over and dump it out.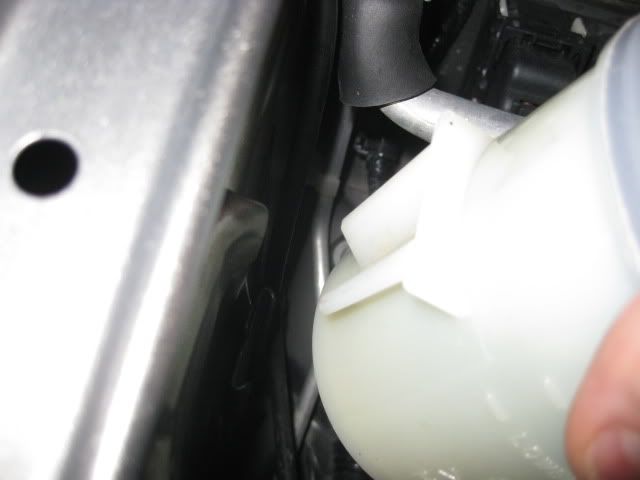 After draining the fluid from the reservoir, you need to remove the fluid that is in the system. The service manual suggests attaching a hose to the return hose and placing that in a container. I didn't have anything around to do it that way so I just wedged the hose inside of another VW bottle. I found that to be simple and effective. Make sure the hose is in good and the bottle won't dislodge.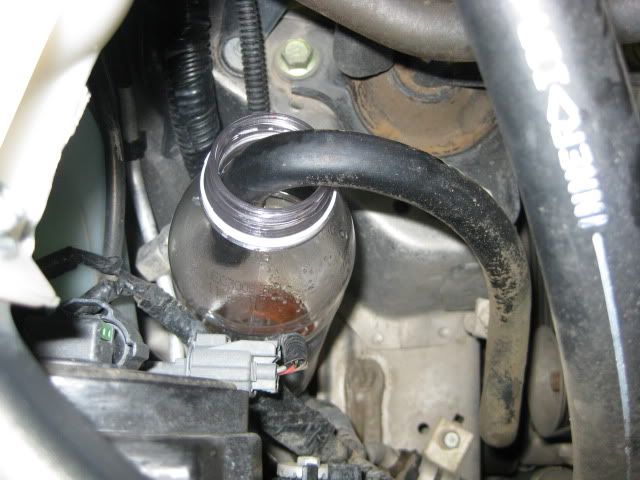 Turn on the engine and turn the wheel all the way right and left a few times (It just drips out, not a lot of pressure to worry about). About 10-12 oz should come out. Turn it off once the fluid stops draining out. This is what my fluid looked like after 76k miles. The new fluid looks like a Bud/Coors light.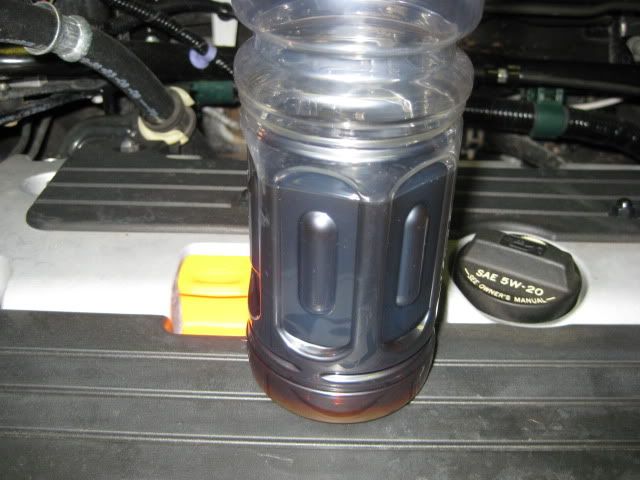 Reattach return line and clamp. Slide reservoir back into its bracket and fill it up to the fill line and replace the cap. Turn on the car, and turn the wheel to the right and left extremes until it is smooth and all air is worked out. You may need to top it off and do the wheel thing again. I used about 1.5 containers of the fluid which should be around 18 oz.
Total cost: Less than $9 in fluid from the dealership (2 - 12 oz bottles).
Total time: 15 minutes.
I am not sure what the standard interval change is for this, but judging by the color of the fluid, I would recommend prior to 75k miles. (Maybe others could chime in on this part.)