Discussion Starter
·
#1
·
Hey all you EOC dog lovers . . .
Thought you might like to know the 2009 Nationals is coming up next month in Mason, Ohio. . . Great opportunity to see the best of the best compete
Come on out and watch for free . . .

(jea - you're only 60 miles away !!)
Qualifiers all day Friday and Saturday with the Finals on Sunday. Cabelas, Royal Canin and Dock Dogs have the entire resort booked - FOUR DOCKS going at the same time !!! Non-stop action and hundreds and hundreds of dogs from all across the country will be there to crown the champs.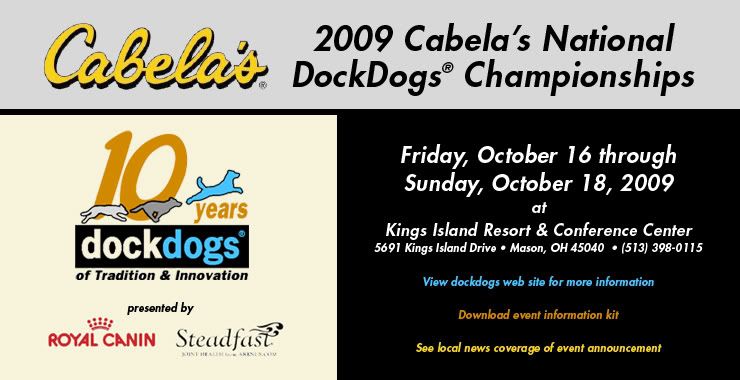 :arrow:
http://www.kingsislandresort.com/events.html
:arrow:
http://www.dockdogs.com/
Obi-Wan the Black Lab worked his tail off this summer, earned a National Seniors title (Whoo-Hoo ! ) and is part of a DD team from Northern Illinois (ChicagoLand Dock Dogs) headed to the showdown. WE ARE EXCITED !!! ;-)
(and nervous !)