Discussion Starter
·
#1
·
Hi everybody! I recently found this place (yay!), and I have a question for you all. I searched all over the board to save the aggravation of a repeat questions, but I couldn't really find what I was looking for. I have 2 siberian huskies, and I mush them. Urban style with a scooter (dirt trails, etc) most of the time, and a few times a year our mushing group goes up to Mammoth to do some proper snow sledding. It's awesome, addictive, and both my dogs and I have a blast.
So here's my question. I have to miss out on some of the trips because I can't afford the hotel prices. I wouldn't mind sleeping in my element, but I need to find a mattress that would be comfy, yet wouldn't be punctured accidentally by doggy paws. Any suggestions? On another note, has anyone slept in their element in snowy weather? Was it absolute torture? My huskies like to snuggle up with me, so I was hoping maybe with a killer sleeping bag and the warmth of two snow dogs piled on me, I might be okay. What do you guys think?
If anyone's curious, here's me and my dogs: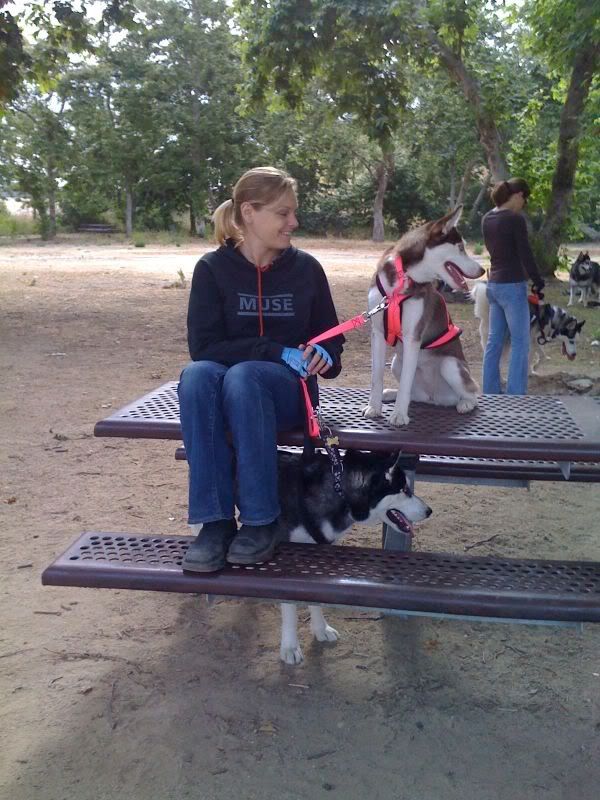 and "urban mushing"