One of the things I have not seen much explored here is auxiliary vehicle lighting. I don't know about you, but often I find myself arriving at camp after hours in traffic and it is long past dark. So what do you do? You grab your headlamp and try to set up in the dark, or you use your headlights to light the way. Both scenarios work, but neither is ideal. So here is my solution. (And yes, this is on an Xterra, but I am wondering if much like this has been tried on an E.)
I mounted a custom low profile rack to my stock roof bars and added 3 rear facing lights and 3 side lights on each side:
This way I can back into any camping spot at night and have enough light on all sides to set up a large camp (without disturbing my neighbours as the lights are pointed down and I stay at parks with a lot of space around us).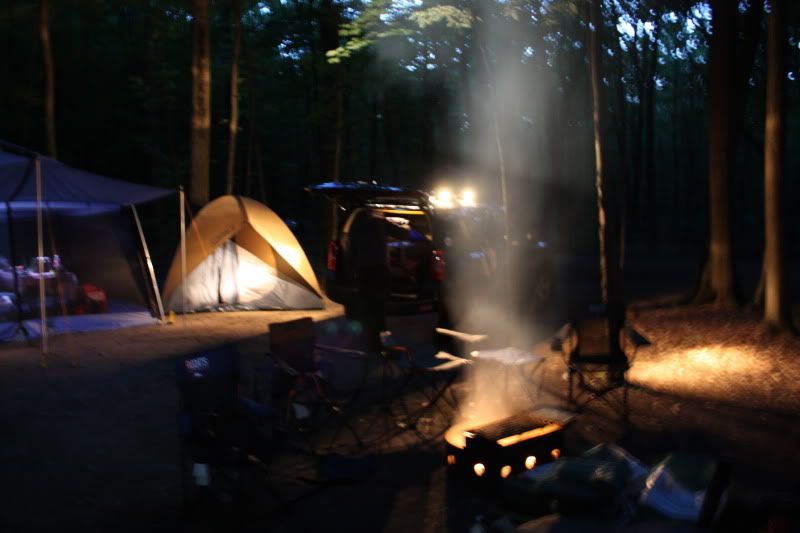 Sometimes I find that it can be hard to find a campsite (not in a state park where there are people around) or turn off in the country at night. So these come in handy:
And I find that there is not enough light in the trunk of my truck, so I added 10 4 chip superflux LEDs and now it is as bright as day back there. No more lost snacks at night.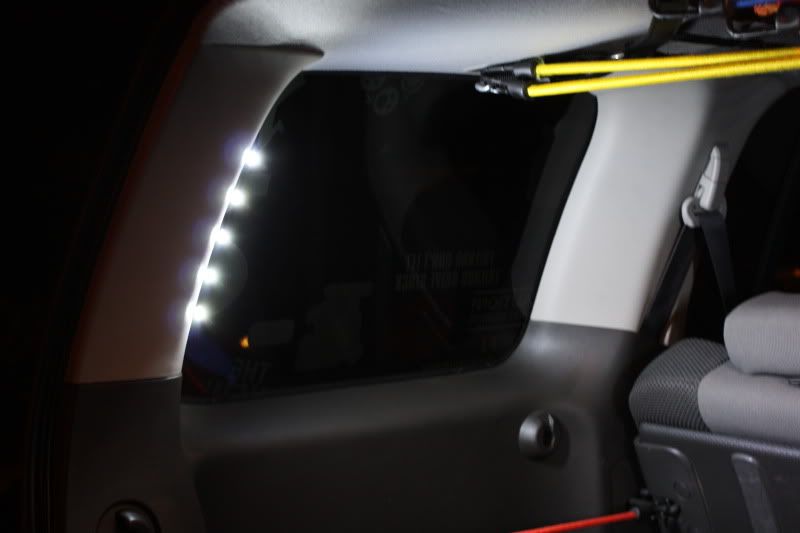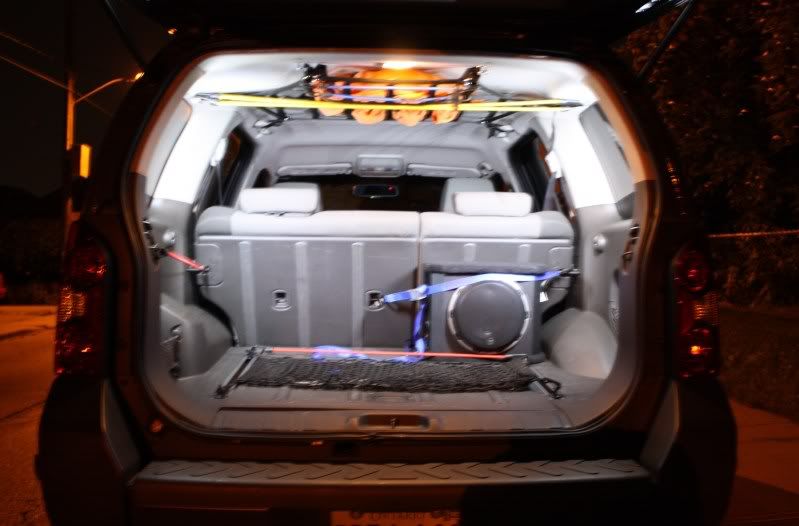 And just so there is some E content here I parked beside an E the other day and snapped a pic.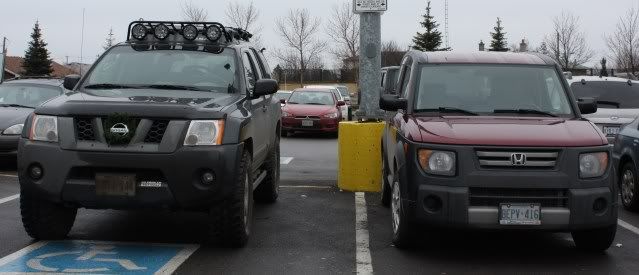 So has anyone done anything similar with the Element?