Discussion Starter
•
#1
•
Hello folks!
I wanted to introduce my self to my future car community. As the Tittle says, I've had quite a car collection since I started driving. First it was a 2000 civic Si EBp. Man did I love that car! Then I upgraded to the mighty Evolution 8 in 2005. That car meant business and fast oh man she was fast! I had to get rid of her because I was constantly getting pulled over for dumb reasons (no speeding tickets here) I use to AutoX her almost every weekend. Once I sold her last summer, i got my hands on sweet GPW S2k AP1. Talk about style, nothing compared to my Evo performancewise but u cant beat the convertible (plus chicks dig it). However, it is time to face the reality of needing a bigger car and what better then the E. The main reason I love this car is for its pet friendliness. I am anowner of 2 English Bulldogs (Big Red and Mr Bilbo Baggins) who demand car space. One of them is a show dog and constantly go out of town to attend shows. I cant be renting cars every time I have to show him. So, i made my decision to sale The S2k who is sitting in the garage as I type this thread and no longer driven. I first sat in the Element when I picked up Big Red from his breeder. She recommended the E for its space and versatility. I knew the E was the car I would buy in the future and that time has come! I love everything about the car and cant wait to find me a good deal. I am planning on getting one in the next month or so. I been lurking this site for about a week now and I think is just awesome! Thanks for your time and here are some pix of my rides and my dogs.
Sorry no pics of the SI but it was the blue color lol.
2005 Mitsubishi Evolution 8
2000 Honda S2k
Car in the backround is my beater and current dog car! .......not good lol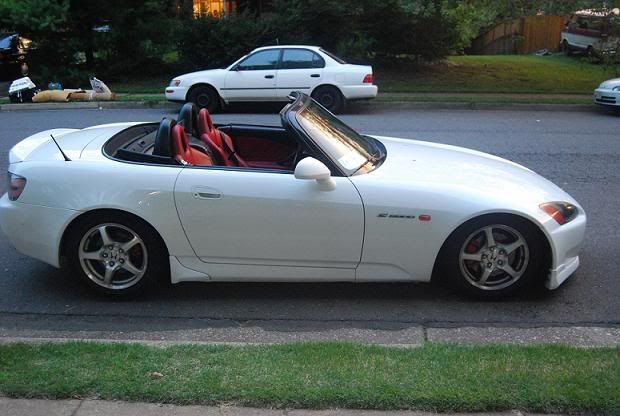 My Boyz...
Hurricane Bulldogs Ready or not Call name "Big Red"
Mr. Bilbo Baggins at your service and your families!