Discussion Starter
•
#1
•
Name:
Zen
Contact:
PM
Location:
Virginia Beach, VA
Price:
$9,000 for everything or $8,500 without Kenwood headunit
I love my Element but I have to downgrade to pay off some bills.
Sorry, I don't have any current pics. I'm currently in TX but will be back in VA in a week.
Please PM me offers and feel free to ask any questions about the vehicle.
Description:
2003 SSM Honda Element DX 4WD Automatic
Originally from Florida
Current mileage: 116,346
Clean title in hand. NO lien.
Interior:
- Elemmat front set
- Elemmat rear set
- Elemmat tray liners
- A/C and Heat work great
- Sunroof + bag
Exterior:
- Aries black side steps
- Locking gas cap with key
Alarm:
- Clifford 3.5x
- 2 way paging
- CF remote
- Keyless entry, remote start, turbo timer
- Window control module (auto up/down windows, auto close when locked, control from remote)
- Transponder bypass unit
- Battery backup
Electronics:
- Kenwood DNX5120
- Indash touchscreen
- AM/FM, CD, MP3, DVD, integrated Garmin navigation
- Ipod interface/charging cable (control Ipod directly from touchscreen)
- Also have stock single CD headunit
Misc:
- OEM Honda service manual
Maintenance:
- Front tires + all brakes (pads/rotors) done by previous owner around 90k
- Timing belt/water pump/belts done by previous owner around 100k
- Windshield replaced 06/23/08
- New front and rear wipers 06/24/08
- New rear o2 sensor 06/25/08
- New rear tires 06/26/08
- Inspection done by Honda dealer 07/06/08
- Engine oil/transmission oil/rear differential fluid/brake fluid/power steering fluid/coolant changed by Honda dealer 07/06/08
- New cooling fan motor 07/06/08
Bad:
- Infamous crack in driver seat
***I know the pics suck but I will update as soon as I get back to VA***
Driver side: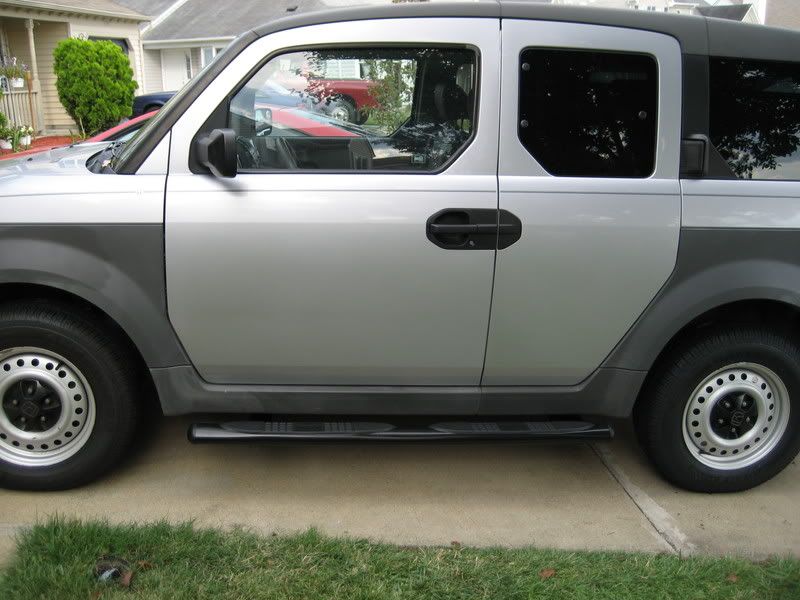 Passenger side: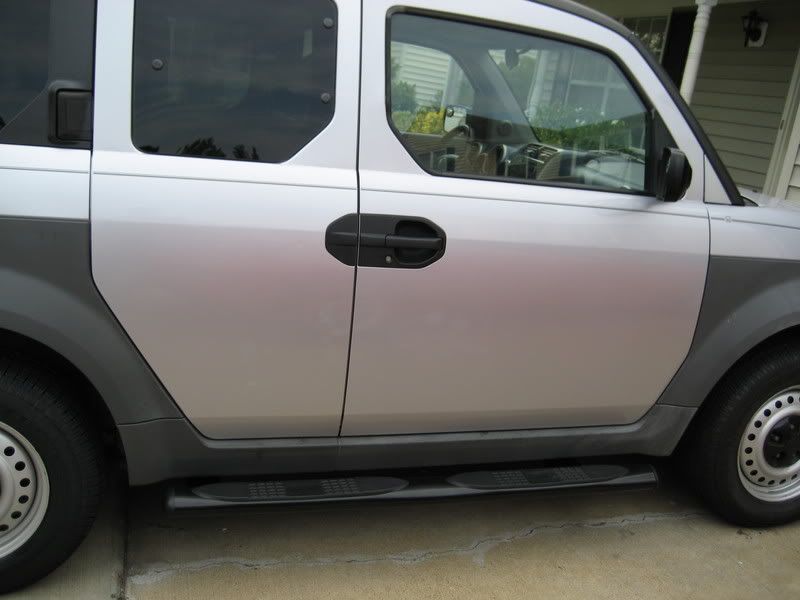 Cleaning the inside: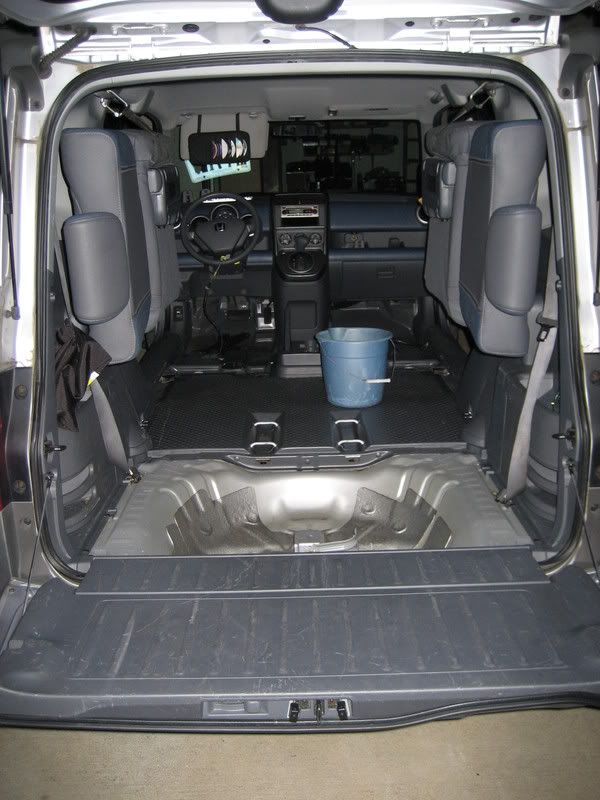 Misc parts: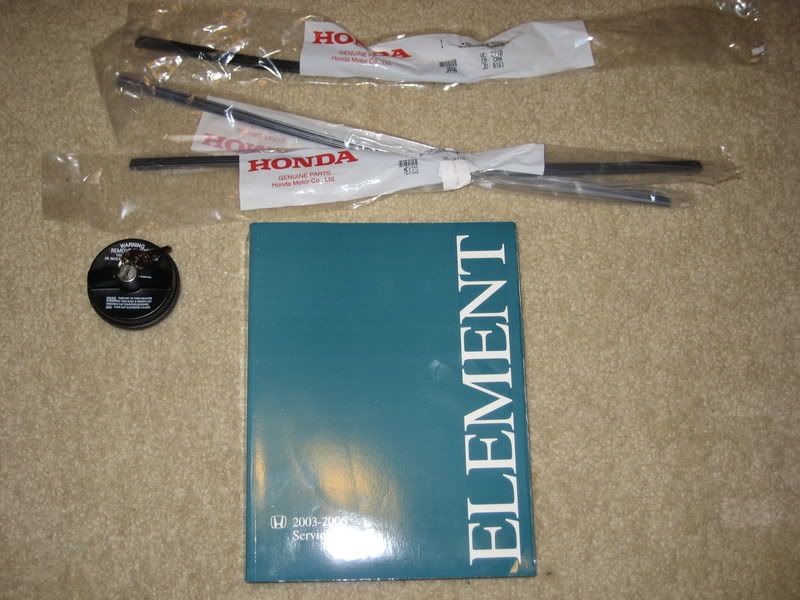 Thanks for looking!