This is a simple DIY to correct the inset of the E's fuel filler door.
​
One of the first things that I noticed when I got my E was that the fuel filler door seemed to be inset considerably, which gave it an uneven, cheap look. So this is my simple solution.
Put washers as needed between the plastic fuel filler door and the fuel filler door mounting bracket.
Note: Others might have used this method in the past or thought of the idea long before I even had an E, but I could not find any related posts using the Search feature, so I decided that I would make this DIY.
What you will need:

#8 (or similar size) flat washers
Before Image
:
Step One
, remove one of the fuel filler door mounting screws, and loosen the other three.
Step Two
, put the estimated amount of washers in, and reinstall screw.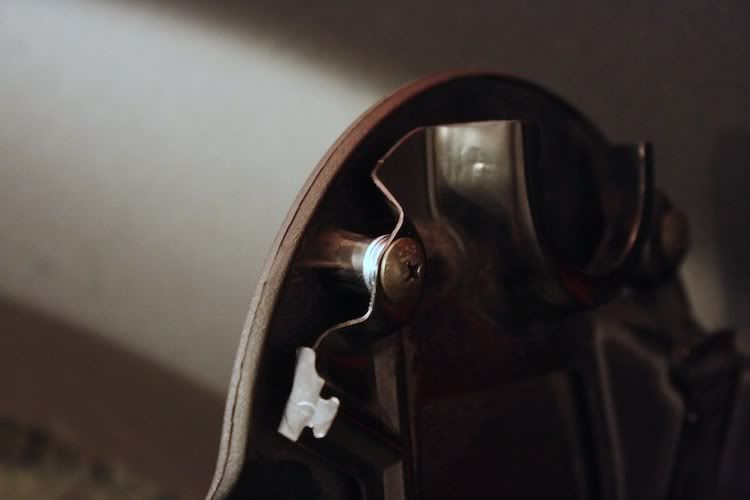 Step Three
, repeat the second step on the three other mounting screws.
Step Four
, close the fuel filler door and check alignment. If satisfactory skip to step six. If unsatisfactory, continue to step five.
Step Five
, make alignment adjustments by adding or removing washers for each individual mounting screws.
Step Six
, tighten all of the mounting screws, and you are done.