srry guys, its been eons since ive said ill slap on the damn thing.
alrighty so heres my initial review of the catback from gibson. you get four pieces, I got the aluminized one cause its waaay cheap and i live in california where whats it called again? rust? dunno, ive never seen rust in person, ever, so im not sure if it really exists
but this "rust" doesnt exist here so why buy stainless?.
so i get two pipes, one from converter to muffler, and the other from muffler to end. one muffler, this very bland, silver tube with offset inlet/outlet. and a shiny chrome tip to hide the ugly metal exhaust.
now, as i said in another post, i said id take this to sunny hills highschool and have the lil runts do the grunt work for me... cept sunnyhills has an outdated lift that uses one big hydraulic column from the center and that lil spider on top. since the elements mounting points are actually higher up than the gas tank, they couldnt do it. what a bugger. and since ive put this up for too long, i didnt have the heart to come back to this forum with my tail between my legs to tell you guys, once again, that i did not install it.
so i got 30 bucks, hustled my way to pep boys and got me a roller, two 2 ton jacks and a 2 ton lift then sped back to my garage to get to work.
my car is lowered and i got nerf bars that hang even lower, even with my E raised as high as remotely possible, disregarding all safety measures, i can barely get under the car. its that low. after about 2 hours, 5 cigarettes, much swearing, and 3 cuts, i finally installed it.i need not explain the procedure cause 1, its like lego blocks, reeeaaaaly easy to figure out, and 2, i want you guys to suffer as i have trying to install this muffler from hell.
anyways heres two pics and a link to the video for sound:
http://youtube.com/watch?v=2x86bd-pGJg
i got a piss poor excuse for a camera... so srry the sound quality is bad.
this exhaust sounds the best when you turn the key. it just does this quick rev like its trying to say "lets
[email protected]
DO THIS:evil:!!!"
then when you press the gas, you can tell gibson tried to lose the rice rockety bBBZZZZZZZzzzzzzzeeeewww.. BBBBZZZZZZZEEEEE!!!! sound; and they did do a decent job, but we all know, a four banger will always be a four banger. my E sounds like a small block chevy v6 that got two pistons chopped off.
according to my butt dyno, i am accelerating much faster than before but i dont have quite so much passing power on the freeway as i did before. its a reasonable trade off for me cause i always liked jack-rabbit starts. shut those ****y sti's and evo's up.
ive searched and searched for the dreaded 3000 rpm "drone" and yea, it does start whining at 3000 rpm but, because of the extra kick, i can leave my needle hanging at 2500 rpm and maintain 65 on level road. at 2500, you hear nothing, absolutely nothing. almost as if i didnt change the exhaust at all. so thats good.
something else i noticed is that while rice rockets are just plain loud, the gibson offers a throaty, very bassy tone. not quite (actually very far from) as harmonic and rich as you would get from an old american v6 (mmmmmmmm...... toasty...) but it is definitely a far cry better than what you hear from a bro truck or a rice rocket. i did a drive on beach blvd from fullerton to westminster, i turned alot of heads. much more than the usual . thats a good sign.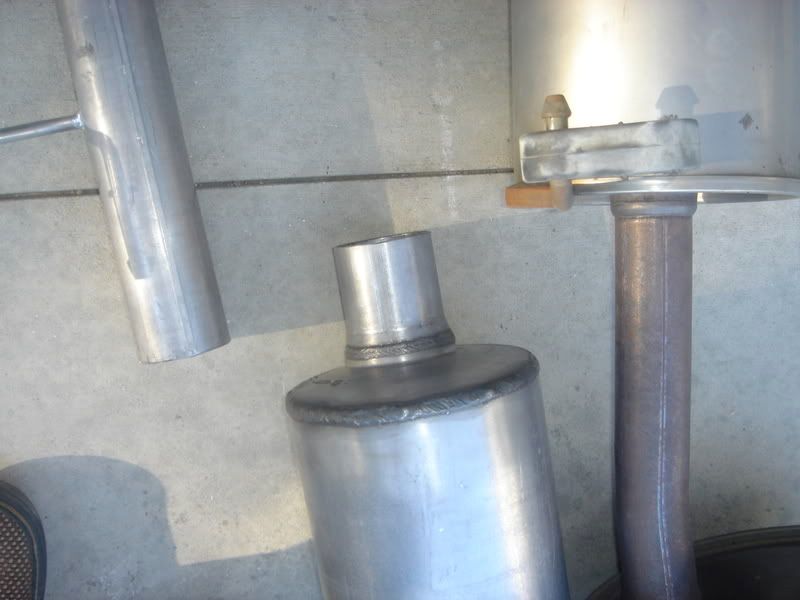 the tip i got from gibson is a tad too big n shouty for my tastes, plus, its a good sign that your trying to show off what you got under the hood..... being that its an E, erm. id rather not. i think im just gonna remove it and leave it very much stock looking. actions speak louder than words right?