I was at my friend's house last night and left our cars to go riding our motorcycles. He had a fixed up 240sx and my element parked behind his. Some haters come rolling by after we left and broke our windshields. Fortunately, he got hit by something bigger, and they had something little to throw at me.
from the inside of my car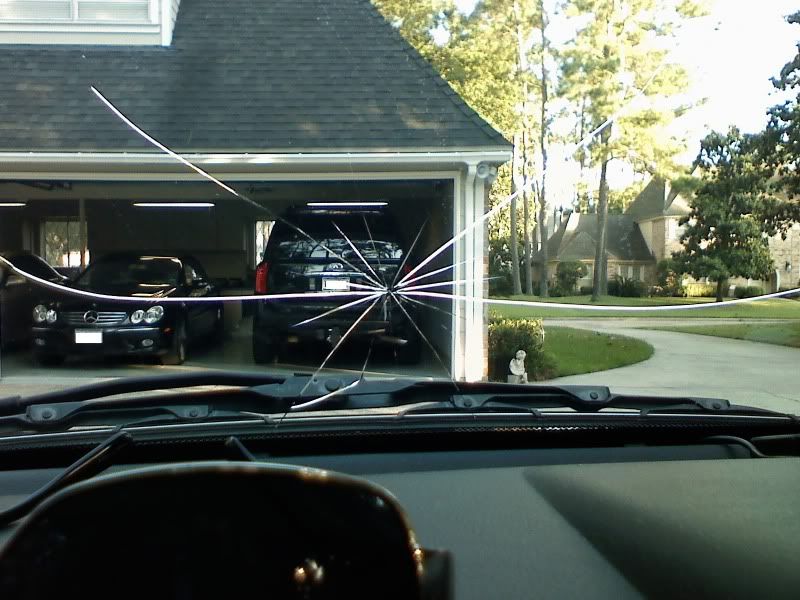 and his car got it worse...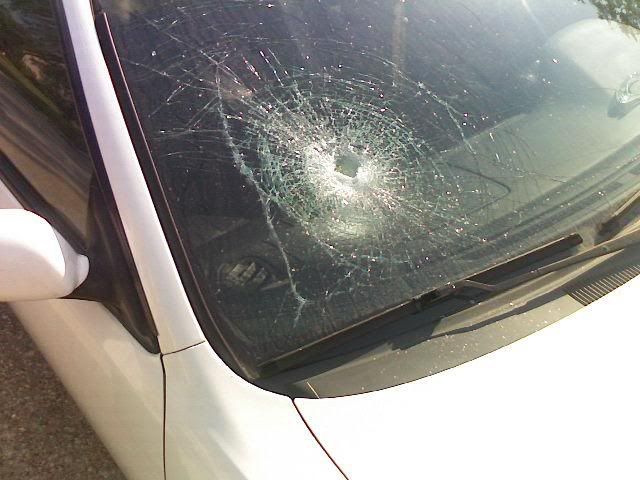 HOP OFF YALL HATERS :-x
GO EFF YOURSELVES TOO!! LOL