AYF and I went up to RS this morning and the weather couldn't have been better. Sunny conditions with some volcanic haze since the breezes have switched to a more southerly direction but can't complain - the trails were absoutely dry.
We headed uphill for about 20 minutes until we reached a part of the ridge that had some spectacular views of the Ko`olau summit. A couple of riders came past us and they continued up along the ridge. We then ran into another gentleman that suggested we try descending along another ridge, that taken to it's terminus, would have probably put us above Newtown. So, we took that trail for a bit and ran into another group of 5-6 riders making the climb up. One guy was aboard a single-speed; he must've been pretty fit, because he certainly wasn't off the back of that group...
We dropped down for a bit longer and stopped to shoot the breeze for a little while, then we headed back up the trail to link up with the RS uphill. A quick descent along the "freeride park" section brought us back to the starting point.
All-in-all, it's a pretty cool place to ride and I think there are a lot trail riding and cross-country possibilities up there. Just need to spend the time to go exploring and get familiar with the layout.
Mahalo AYF, that was a Saturday morning well spent!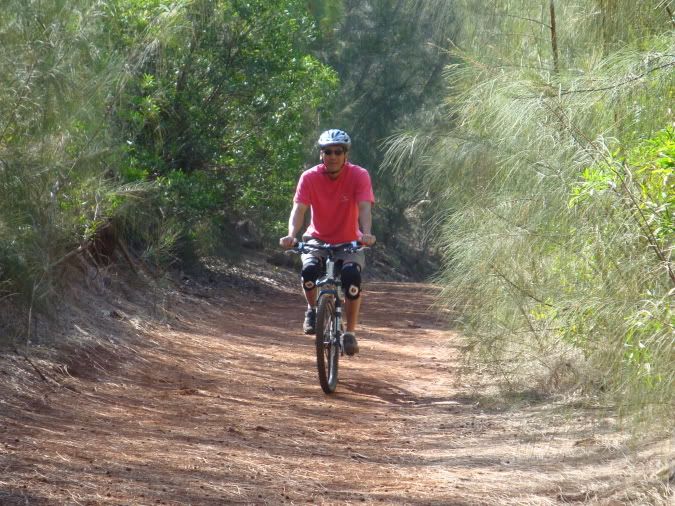 AYF on the jeep road, on the first section of the RS climb.
Unidentified downhiller and AYF on the double-track.
A view up toward the summit of the Ko`olaus.
Overview of Pearl Harbor - USS Arizona Memorial and the USS Missouri are in the center of the photo.
AYF "cleaning" a tricky uphill section beneath the trees.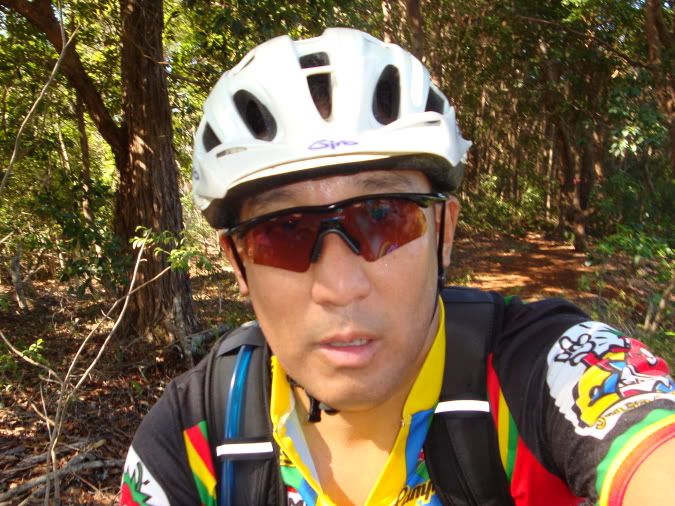 Self-portrait of the Dogg, looking about as tired as a dog...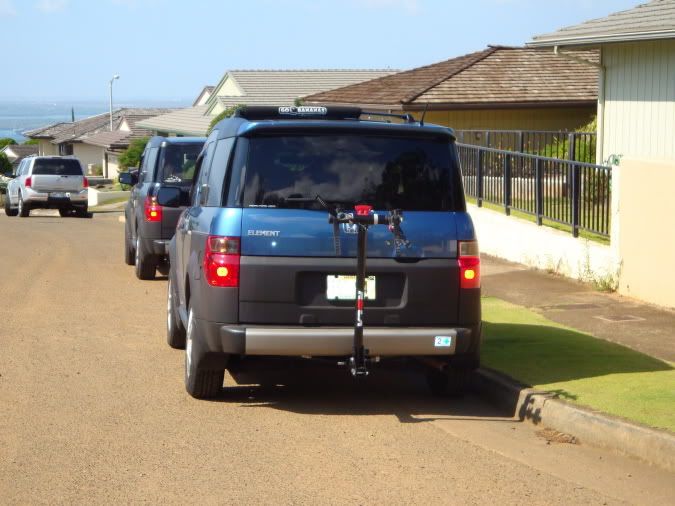 The obligatory Element photo.
The reward. Burn 750 calories, consume 1,500!