Discussion Starter
·
#1
·
hEY GUYs!
My grandparents went on vacation with my parents this weekend and they drove down thier element and left it here at our place for the weekend.
I want to clean it up for them beacuse it is always outside, and i dont think its been waxed once since 2005 when they bought it!
Anyway my main question is, what is best to use to protect all the rubber vinyl padding stuff on the side and the roof? I know that wax isn't really a good idea. I think armor-all would make it worse too!
Any ideas?
Also again the thing is in the florida sun 24/7 as they do not have a garage. and the plastic on the roof is fading.
Is there any techinques or products that I could use to help restore some life in to it?
PLEASE help ASAP. They'll be back on Monday, and I only have this weekend to buy whateer products I need and do all the work.
Pics of the oxidation/sun damage to the roof: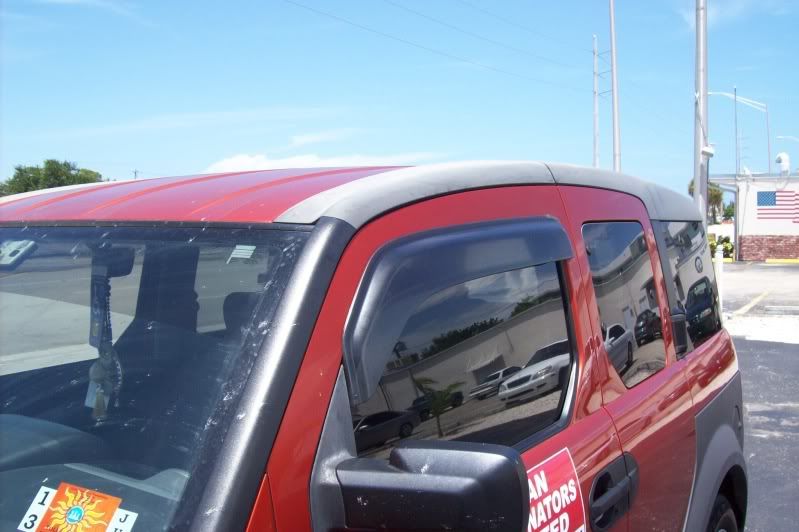 Also if replacing these are my only option, does anyone know what the part numbers are from honda, and how hard they are to get to to replace?
Thanks in advance!