Has anyone installed a larger tank, factory or custom or otherwise?
I found these two sources that will custom make tanks
www.fuelsafe.com
and
http://www.rickstanks.com/StealthSeries.htm
Either replacing the stock tank, or adding a new one, it looks like there's room for at least 25 gallons, with the space in front of the stock tank.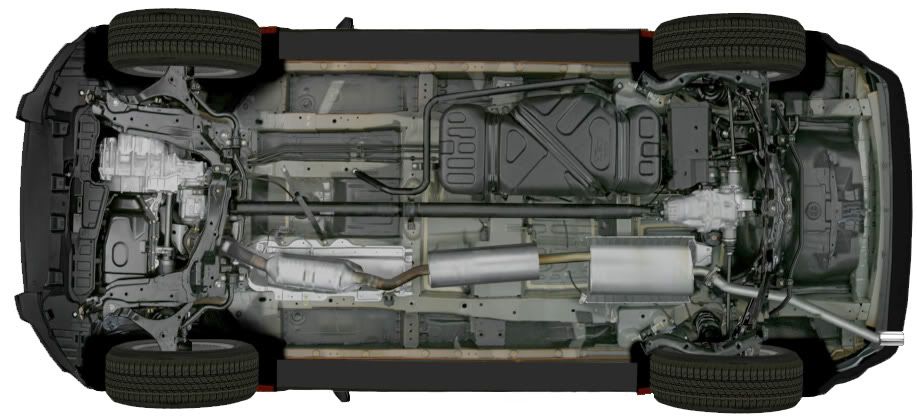 It would also allow the tank's bottom to be higher for clearance, and to be made of metal.