Hey EOCers...
Just wanted to post my thoughts on this stuff for your entertainment... Some background first... Got my E back in August '09 and have only washed it once... I've let the rain take care of the dirt the rest of the time... So, on to the review...
The Meguiar's product (liquid not paste) I bought a Wally World... Meguiar's $15.44 (18oz in box w/applicator pad) and Mother's $5.57 (8oz bottle)...
Did the washing portion with Dawn dish soap as recommended by some EOCers and hand-dried with a syn-chamois... Took the time to wipe off all the drips and gave it about an hour for the air to take care of the rest... Next the Meguiar's... First off, let me say, I am very familiar with most of the Turtle Wax line of car care products... Their "Ice" is an "ok" product but some have passed on it so I decided to try something different...
First off, is it me or have other users REALLY like the smell of the wax...? This is the first time I've noticed a rather "nice" smell to something like a wax...! Okay, applicator in hand and it went on smoothly... (What do you expect, it's already a liquid...! LOL!) Hood, roof, fenders, etc, etc... You get the idea... Grabbed a micro-fiber terry towel and wiped off the wax... Not too hazy but I knew it was dry... Since it a new truck, I didn't have too many smoothness issues... After the wash, I checked the condition of the paint/clear coat and it was free of grease and squeaky clean... Now after the wax, you could feel the Meguiar's and it was smooth... So, easy on, easy off, smooth result, and a GREAT smell...
Now for the Mother's Back-to-Black... Little red bottle... Milky white fluid... Honestly, I was surprised because I was expecting to see "black"... Duh...! Okay, read ("red") the instructions and it is a wipe-on/wipe-off product... I was thinking, "Oh crap, what did I get myself into...?" Since this is the first time to use both products, I wasn't sure what I had started... Whew...! I was relieved to find the M-B2B was simple... Double-Duh...! So, bumper, bug-guard, wiper well, cladding, etc, etc... After carefully applying this stuff to all things plastic, I made sure to wipe off any overage on the waxed stuff... Prior to wiping it off, I touched the mirrors and found that the stuff was sticky... I'm guessing because I put too much... So a quick buff and no more stickiness... The result was a smooth and shiny finish which did return the graying plastic (Armor All) "Back-to-Black"...
Forgive the quality, it is afterall from my phone... Front view...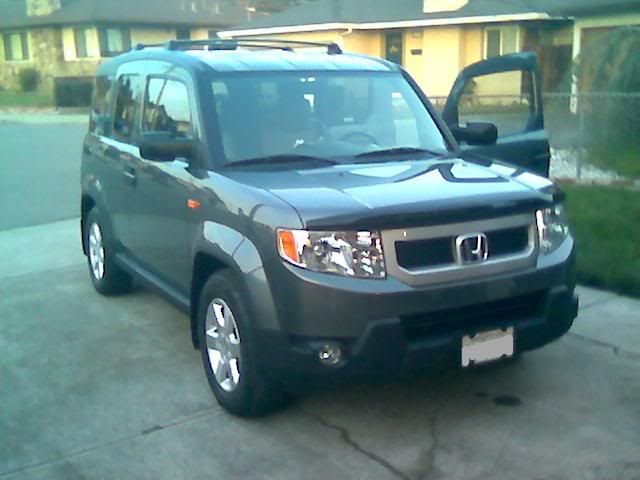 View from the opposite corner...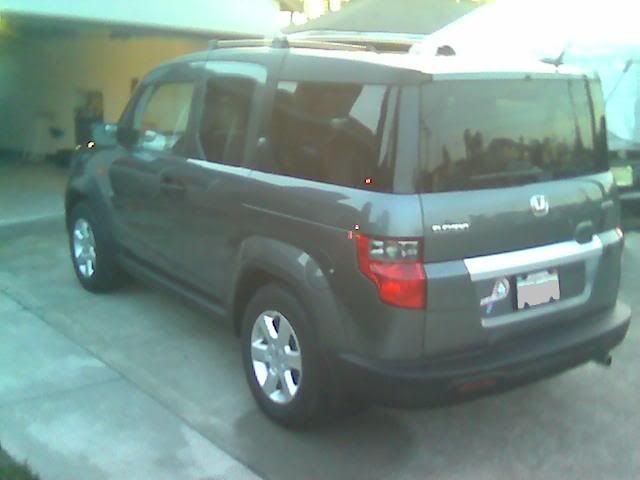 Will report on how long this stuff lasts...
LBD