Discussion Starter
•
#1
•
Hello everyone my name Chris I've been lurking on this forum for a few years but never signed up. I bought my 2008 Element SC with 114k from a Honda Dealership in SF bay area. Long story short it had plasti dipped wheels that looked ugly and I got tired of trying to remove it. With May 9th being my Birthday I also make sure to treat myself to something nice. 2017 was the Element and 2018 was the new wheels.
Ugly plasti dip wheels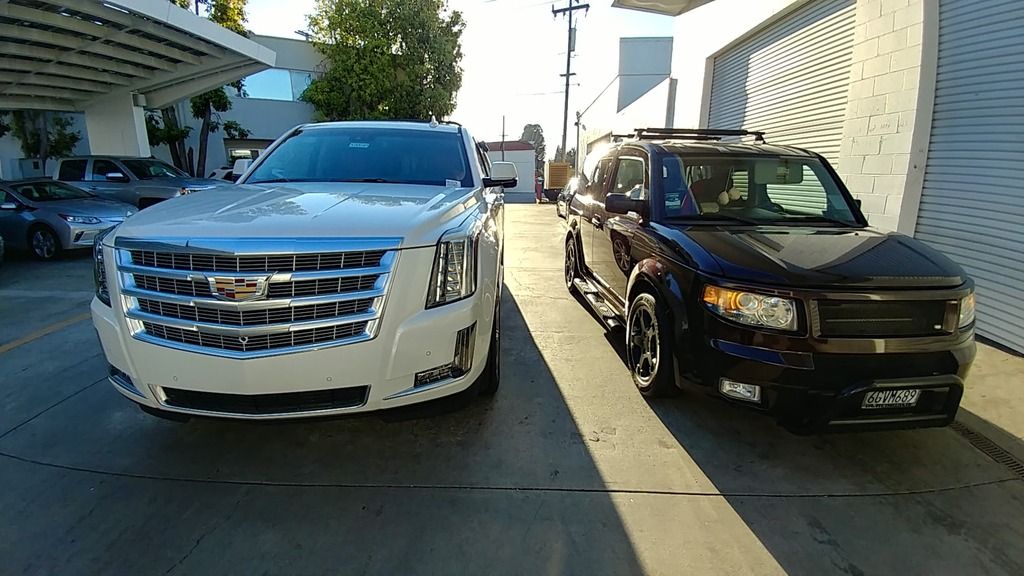 I'm also a General Motors car salesman. 6.2 V8 in 4WD gets 18 mpg city vs my 21 mpg city
My other pride and joy is my 87 Mercedes Cosworth 2.3-16v Evo2 replica yes I'll paint it black.
For those wondering I got these wheels on Craigslist brand new with the stock 2018 CRV Touring tires on it which are about 1 inch bigger in diameter. The wheel weight is also more heavier. My wheel weight on the sc wheels are 55 pounds with tires. The Crv wheels are 58 pounds with tires its not much just I am already seeing an impact on my MPG along with slight rubbing. I will report my MPG once I do about 3 fill ups.