So Ive started working on a front seat swap in my 04 E, and while this wont have detailed pictures or function as a DIY, it should help anyone understand the amount of work involved and if its something they want to do.
Unlike the other Honda OEM seat swaps, I will not be reusing the Element seat rails, this will be more like an aftermarket seat install and I will be fabricating my own seat bracket to bolt these new seat rails too.
I am using OEM leather seats from a Hyundai Tiburon, which I was able to snag very cheap and are OEM grade which means they pass all crash rating standards. (not the case with many aftermarket seats)
This is just sitting in place, which puts your rear end a couple inches lower than stock.
I will most likely be lifting them up slightly with the custom brackets to set the seating platform at the same height as OEM, but I will give them more rear ward movement & tilt the fronts up just a hair higher.
I think I will get a little more clearance underneath for amps as well, which will be needed at a later date. lol
These seats are sooo much more comfortable than the E seats, I cannot wait to get them installed.
A question I came across yesterday though, is WTF is this thing attached to the seat belt reciever?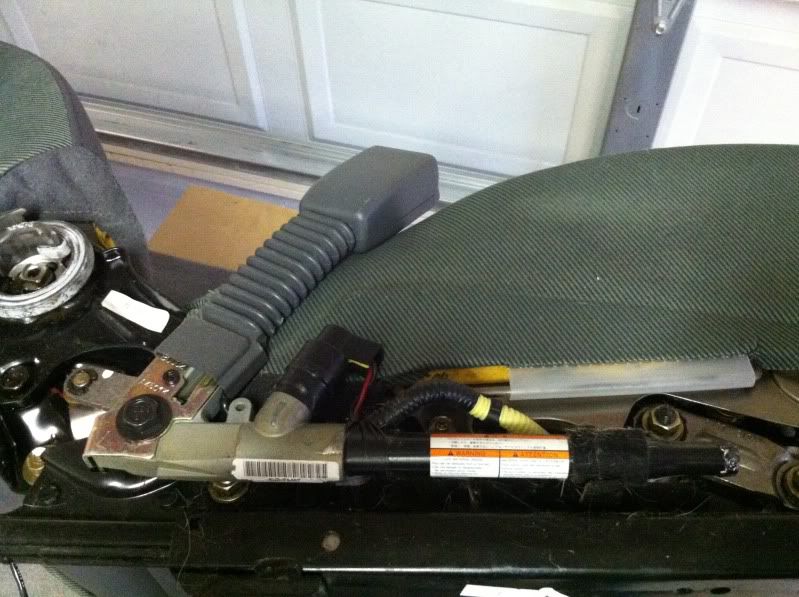 My E does not have side airbags, so the seat belt should only have a SRS sensor. However this thin canister thing clearly states it contains an explosive material.
This is the assembly removed from the OEM seat
And this uses the same 14mm bolt as the Hyundai seats, so I will easily be able to mount these latches to the new seats. I will be fabbing up a front C bracket to hold the canister, and drill a small hole near the bolt hole to match the Honda latch alignment tab. Then its just a matter of trimming the plastic around it & either leave it uncovered (will be hidden by a center console I plan to build) or make my own cover piece to hide it.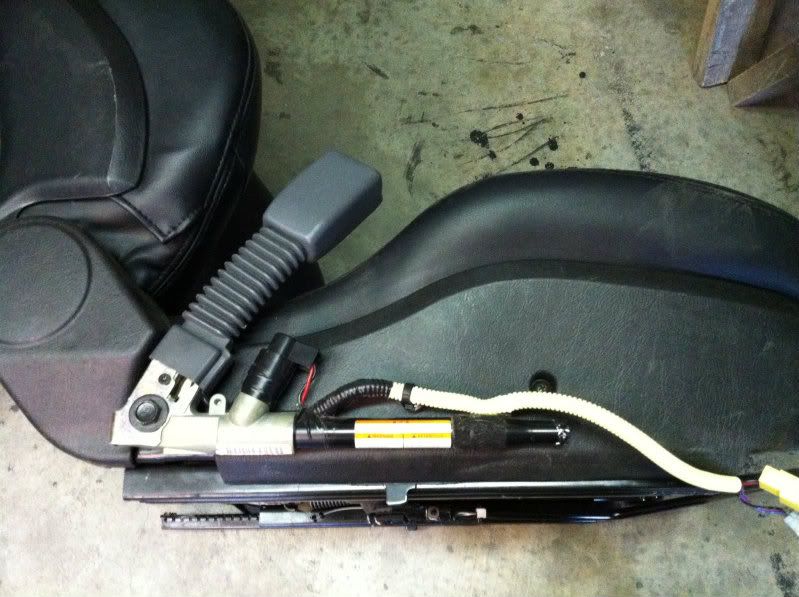 So does anyone know WHY this thing contains an explosive compound?
Does my E have the rare unpublished 007 ejection seat option? lol