Discussion Starter
·
#1
·
Within the last two weeks I purchased a Yakima, flipside bike rack (
orsdirect.com
) and a drawtite class 3 receiver hitch (etrailers.com).
This morning Mr. Gisele installed the hitch and bike rack
I am glad to have the ability to carry two bikes outside the E instead of in the cargo area. This is better for vacations and long road trips especially since I have a dog now. The set-up looks pretty good. I am disappointed that the tailgate cannot be lowered with the bike rack installed because I love to lay out on the tailgate and sun after a long hike or bike. But I do like having access to the rear door versus a bike rack that prevents rear door access.
Well, I'm off to go test the hitch and rack installation. We unloaded my bike (the blue bike in the photo) and loaded my husband's bike for the maiden voyage just in case he forgot a screw and the whole assembly falls off it will be his bike that's damaged and not mine. :lol::lol: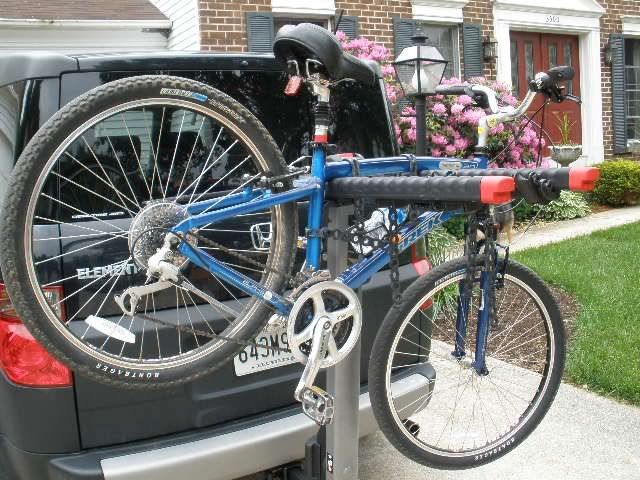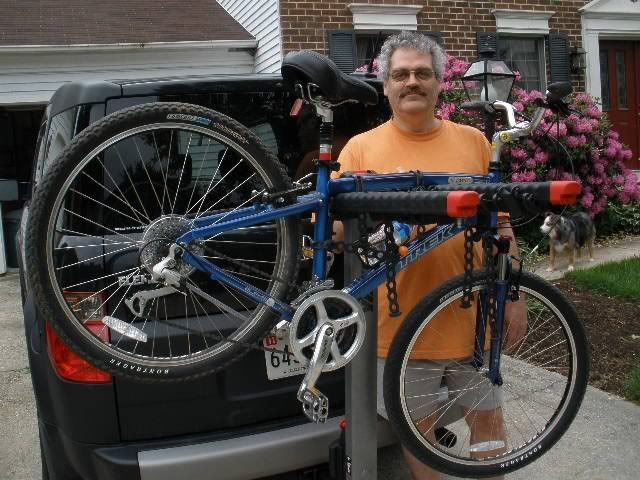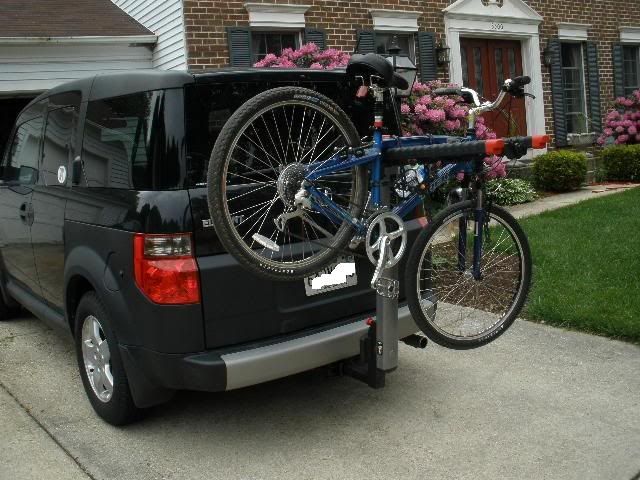 -g
P.S. box-E Mr. Gisele wants to know if these installs redeem him in your eyes as a person of value