Discussion Starter
•
#1
•
Hey everyone,
This is a long story. I am frustrated. Pissed and need to vent.
I moved to a new area and have not found a mechanic yet. I took it to the dealer for an oil change as they usually top off fluids, tire pressure, give it a once over....I saw that my power steering fluid was just above the low mark and the break fluid looked a little low. I know I needed washer fluid.
A guy I met said he would do the oil for $30 if I bought the oil and filter. Since my fluids were low and didn't want to buy all those fluids, the dealer was convenient, I went there.
I called and asked the price for synthetic as that is what has been in my car for 4 years. the lady said $71. Fine.
I get there and they say to put reg in when I said synthetic. I said it has been running synthetic for over4 years and that i read you are not supposed to switch back and forth.
He comes back and said they don't have 5w20 synthetic, they have 0 weight, or for $10 more, $81 they can use Mobil 1.
So there I was, crossing my fingers they put the right oil in.
I should have just got my keys and left.
When I checked out, there are 2 papers. the initial paperwork says oil filter check fluids. 0w20.
The second sheet that has the work performed, topped fluids, oil, filter, air pressure and "needs cabin filter" said mobil 1.
Now the bad news.
They see a woman and figure they can just scam her, or they are imbecils.
They say all done and give me my keys, and I can see right away from 10 feet away there is something steady dripping. Center of car, around firewall.
I go back in and tell the service dude, he comes out and said it's just water from the AC. He crawls under and confirmed. I told him I had not used the AC in months and didn't have the heat on today either. I'm in Norcal now and it was 59 degrees and sunny.
Seemed more water than I ever noticed before.
Q. Did they run the AC when checking it?
Then I start driving home and the steering wheel felt diferent. You know how your car feels. My tire pressure was fine to begin with. Didn't need checking from them.
Car was pulling slight to the right, when before it was always straight and smooth. Even breaking, my E would stop straight when testing breaks, with hands off wheel. I never had to pull, hold the wheel to the left.
You know that annoying feeling where you have an problem and to constantly slightly pull the steering wheel a little all the time on a straight highway? wtf?
I didn't drive much this week and I figured I would check my air pressure when I went out. Finally I did this morning.
Before I started my E this morning, I popped the hood.
They never stopped off my fluids! All the levels were exactly the same. They only added washer fluid , it is full now.
I checked the oil and it was over full!!!
Above the 2nd dot and above where the little curve on the stick starts!
So I call and they said bring it in. I said in an hr
I went a mile to get gas, stopped a half mile back towards my house to get groceries first and drop them off. At the supermarket parking lot i saw coolant, green, leaking under up front, dripping off those little flaps the E has.
Didn't buy groceries.
WTF!
so I get there , 8 miles, and explain my issues. There was no fluid leaking when I turned it off at the service area. I crawled under and noticed my right front tire visibly looked low. (New tires in December)
They never checked my air pressure. Or they did and let OUT air as it was fine when I brought it in.
So everything on the list that they said they did, they didn't do.
Q. Do you think they broke my radiator?
Q could it be a hose or something else and they are lieing?
Q. Would too much oil make the radiator leak?
Q. Did they not put the cap on right if they checked the radiator fluid when they did the oil last week?
I asked if it was the over flow, but i told them my temp gauge was normal.
When I got back home this evening there was no leak.
When I talked with the service manager upon arrival today, i explained the oil was over full and my fluids were not topped off and now the tire low. It was fine when I brought it in. That it was pulling to the right since I left the place last week. I waited in the waiting room and he comes back to tell me I need a radiator.
I went back with them to the car in the bay. They had the car down and hood closed.
I asked them if it was a hose, or overflow, they said no. He opened the hood.
The break fluid was still in the same spot. He said I needed breaks, that i have 1/4 left, that they don't add break fluid if the breaks wore down and need to be done. They don't, on hondas, open the break fluid reservoir cap if the breaks need to be done.
Malarkey.
Here i realised they were scamming jerks. He didn't say front or back breaks right away. I waited to see if they would tell me. They didn't. Like they were in a hurry and didn't have time to talk.
(I just had the back breaks done in October because the front was fine and lots of E's wear the back quicker, true on mine, and my break fluid totally done 18 months ago because it was black, along with belt and differential fluid)
So I asked about the oil being over full and the mechanic seemed to not know that was the reason I was there in the first place. Radiator happened after I called for appointment to rectify the oil this morning. Dumb asses.
So I pull the dip stick in front of them , mechanic and his service manager and show him. He then takes the stick and checks again.
Yes, they agree it is over full. They will take some out.
I go back to the waiting room.
When the manager came back with my keys he said all set, and if they can get a radiator Monday, they can do it on Monday or Tuesday.
I told him to get me a quote, I'll take it home and I won't drive it. He said an after market radiator is about $200- 300, with labor about 500. More for OEM.
I start driving home and it seems I have to hold my wheel ever more, drifing to the right.
I stop and check my air pressure with my gauge and both front say 33. So, why is my car leading to the right now?
No radiator leaking when I parked.
I got my mail, went into my house. Waited 10 minutes, went back out, no leaking.
Checked oil and now it may be too low! Appears to be on the 1st dot.
I'll check the oil in the morning before i start it. It's on very level pavement. Hopefully there is no coolant on the ground and will crawl around and have a look see.
Needless to say, I will find a mechanic that will let me order a radiator if I need one.
If i need one any brand better than others?
This one is $69.
Lowest price guarantee on CSF Radiator CSF3401 (Factory Finish) only on CarParts.com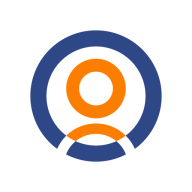 www.carparts.com
Thanks a lot. You people are great!
[email protected]
Elementgypsy on you tube