Discussion Starter
·
#1
·
Ok, wheels are Motegi Racing SP5 in 17X7 with a Gunmetal finish and 40mm offset. The tires are Bridgestone Dueler AT Revo's in a P235/65/17. When I first saw the size of them mounted on the wheels I thought I had made a BIG mistake (somewhat of a pun intended). I bolted them up and everything looked good. Drove it to an empty parking lot and started doing fast full steering lock circles. When I stopped to check it out, there was the ever so slight hint of rubbing on the front inner fender liner...specifically, the square section that sticks out to cover the pinch weld on the rear most part of the opening by the mudflap. It literally was just a slight scraping and I never heard a noise. So, I think they should be good to go. My initial impression is they ride smoother than the Mastercraft Courser A/T's that were on it (215/70/16) and they also generate less road noise. Oh yea, they also raised the height of the center of the wheel arch approximately 3/4" from the ground. My speedo went from about 1.5 mph fast to about 2 mph slow based on my in dash nav unit.
I will get some better pictures up eventually, but for now, these poor cellphone pics will have to do. My old enV definately took better pics than my Droid does.
She needs a good cleaning now, but I present to you....The Tonka Turtle :-D
Fresh off the jack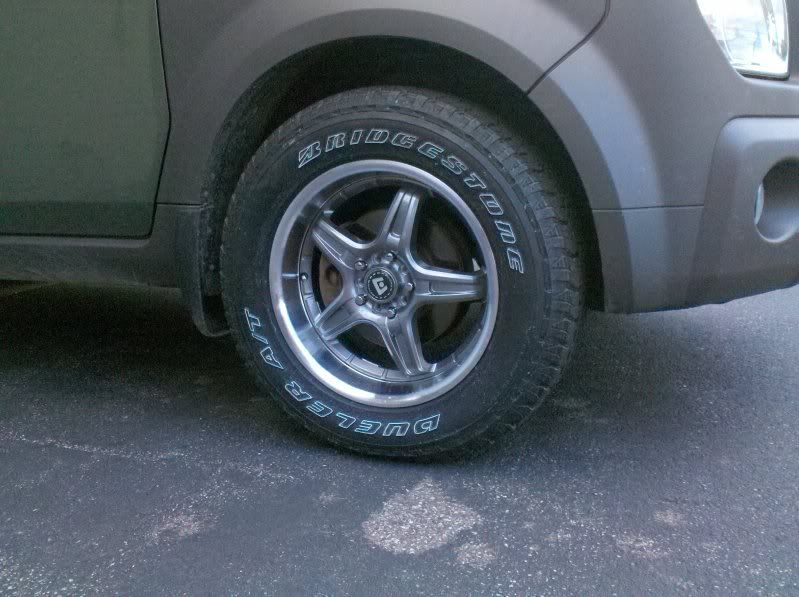 Gave her a quick bath to clean off the blue stuff from the lettering.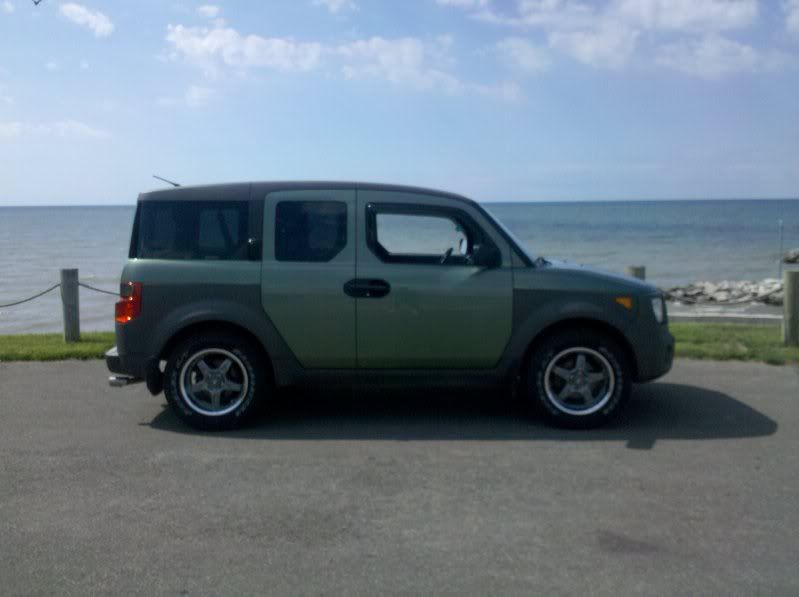 View of the tread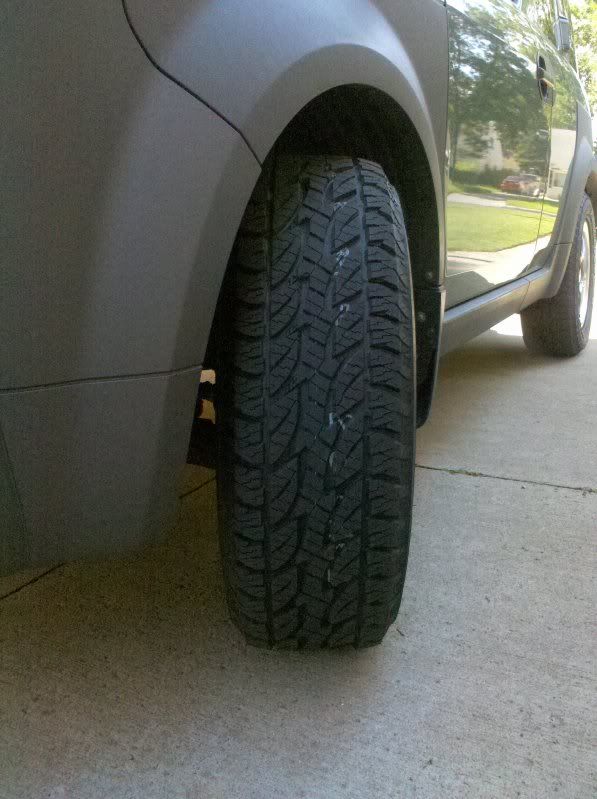 How the tire fits near the inner liner
Just a shot down the side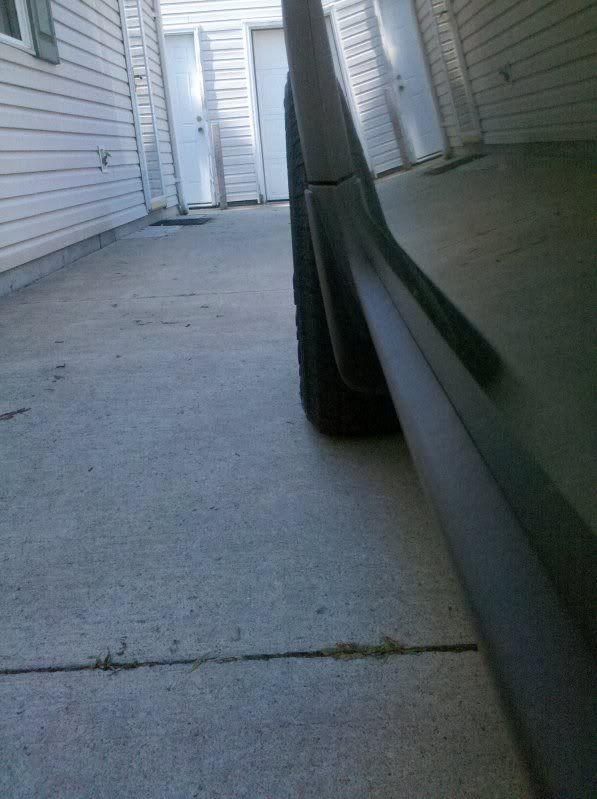 Next up.... rear wind deflector which I already have and either a full brush guard, bull bar or the Honda bumper piece in the front and some side steps.