Discussion Starter
·
#1
·
First, yes I have larger than stock tires. No, I don't believe it is because of them.
I've had the new tires since September, and am only just now noticing that the speedometer is "off".
Off by how much...?.. 7-8 mph
all the time
. Not just on the highway...all the time. IE: when the speedometer says I'm going 20 I'm actually going 27-28. I haven't gotten a radar gun out, I've checked this with both GPS and a "digital street sign" with the same results.
So, what did I notice today?... when I come to a complete stop, the needle goes past (below) zero. In fact it goes past zero just about as much that it is incorrect. (see below)
Anybody ever have this happen?? I've got about 42k miles on it now, and needless to say it seems quite weird.
I think it really just a problem with the needle or the servo that drives it, and not likely the speed sensor.
I hope it's covered under the extended warranty.:|
Thanks ahead of time!
For comparison:
My E:
My wife's Odyssey: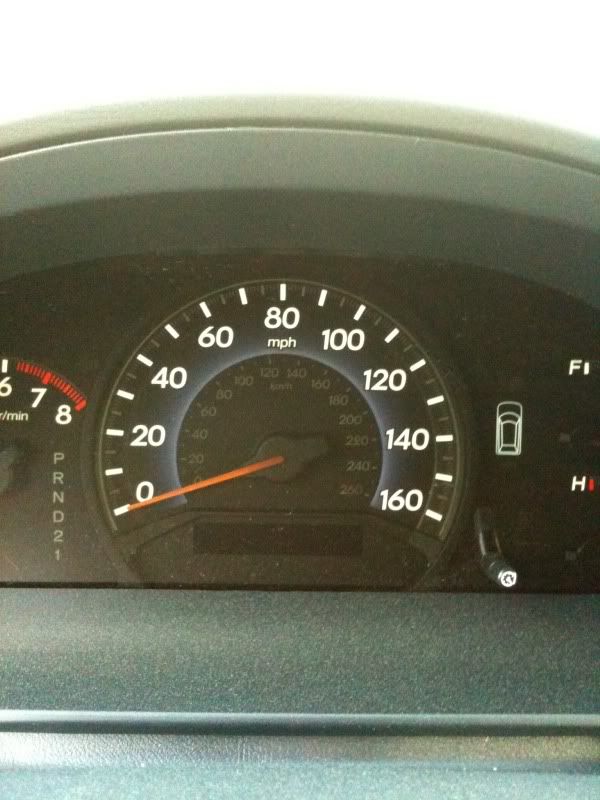 Isn't it supposed to stop at 0 ?