Discussion Starter
·
#1
·
Hey all, I haven't been here in a LONG time. Sorry about that!
I'm here asking for advice. We had a minor . . . uh . . . "incident" today involving my male dog and my passenger seat . . .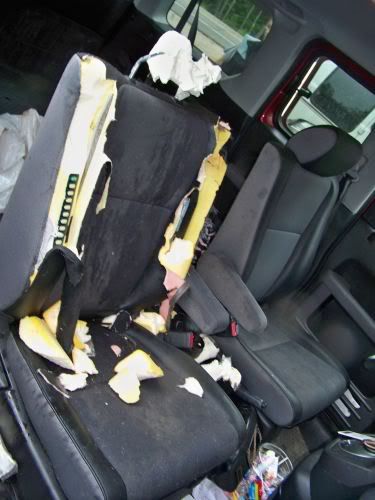 The headrest is gone and the side panels of the seat are shredded, but the rest is intact. Would it be worth it to get an estimate for re-upholstery or should I try to find a used seat somewhere? Any and all suggestions are welcomed.